Known for their high quality enclosed trailers, Homesteader offers a huge selection of cargo trailers, hydraulic dump trailers, motorcycle trailers, enclosed car haulers, auto trailers, and horse trailers. You'll appreciate the superior quality and supreme service that comes with every Homesteader. So whether you are looking for a way to bring your horse with you and hit the trails or need a way to tow your vehicle, you won't want to overlook Homesteader.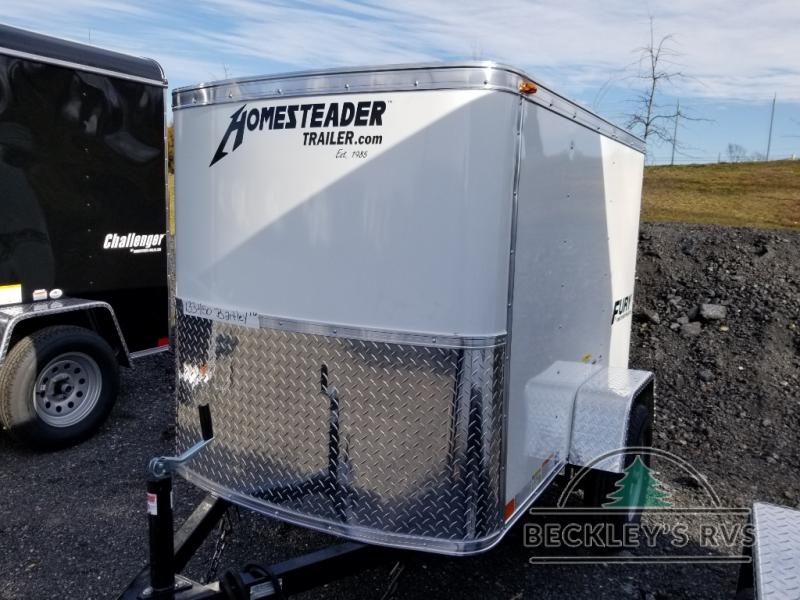 At 9 feet long, this 600 pound cargo trailer is a spectacular option for anyone seeking a way to tow things like tools or miscellaneous items. One of the best things about this trailer is that because of its compact size, it is easy to move in traffic and through tight spots. It also boasts superior towability.
Features:
6'2″ Interior Length
3'8″ Interior Width
Single Axle
2″ Ball Coupler
Trailer Rated Radial Tires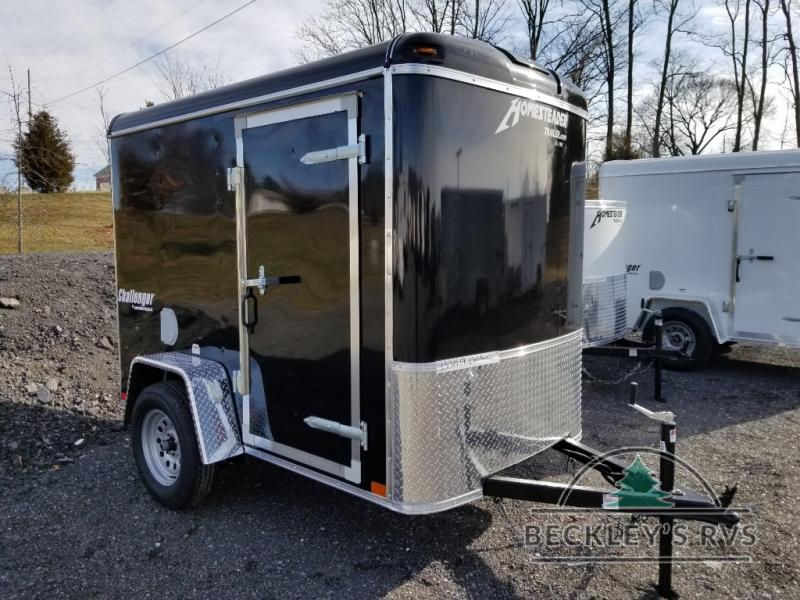 This heavy duty, all steel framed body unit boasts a single axle and 11'8″ in length. You'll love how quality is obvious in this cargo trailer. From the high-tech roof sealant to the seamless aluminum roof this unit promises to be dependable and provide you with the space needed to safely transport your cargo.
Features:
11′ 8″ Length
Single Axle
LED Tail Lights
Rear Entry Doors
Shortest Unit
The Intrepid 610IS  is 14'4″ long and boasts an aluminum roof. One of the best things about this cargo trailer 24″ ATP stone guard, which protects it from dings and dents from flying stones. The V-nose makes it aerodynamic and helps to save on fuel, while exterior features a gorgeous baked gloss enamel. Whether you need this unit to tow items to art shows, store horse gear, or simple use as a unit for work, it offers everything you need and then some.
Features:
14′ 4″ Length
Aluminum Roof
32″ Side Door
EZ-Lube Axles
2′ V-Nose
If you're interested in shopping for a Homesteader trailer, contact us. We'll happily answer your questions, walk you through units, and ensure you have the information needed to make the best choice for your needs. We can also assist with RV Financing, so affording your dream RV is easier than ever.