Pumpkin spice lovers unite – it's your season! You've waited all year for this, and this is your time, so enjoy Pumpkin Spice Everything while you still can. Check out some of these top pumpkin spice recipes you've got to try – and they're easy enough to take with you while enjoying your last couple of fall camping trips in your new or used RV!
Pack & Mix Method
The great thing about these 3 recipes is that you can pre-mix all dry ingredients and put them in a food storage bag. Then, when you're ready to make the recipe, simply dump the baggie mixture in a mixing bowl and add the wet ingredients. It's that simple! Making your favorite pumpkin spice recipes in your new or used RV couldn't be easier!
Pumpkin Spice Muffins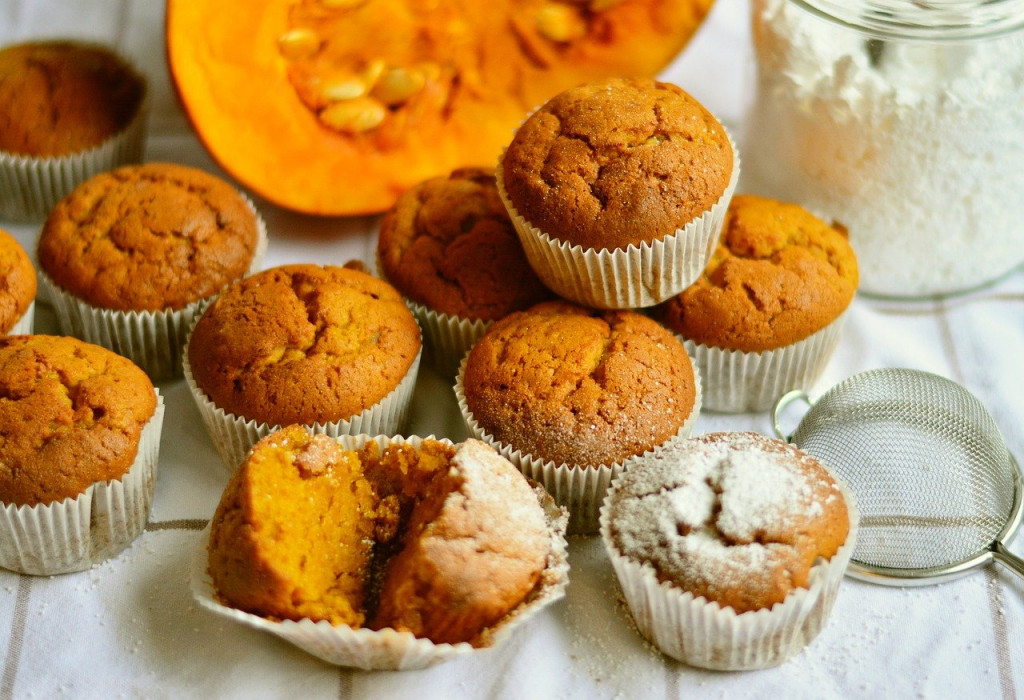 In a bag, mix:
1 ¾ cup flour
1 cup sugar
½ cup brown sugar, packed
1 tsp baking soda
½ tsp salt
2 tsp cinnamon
¼ tsp ground cloves
¼ tsp nutmeg
When you're ready to make, combine bag ingredients in a mixing bowl with the following:
2 eggs
1 15-oz can pumpkin puree
½ c coconut oil, melted
1 tsp vanilla extract
Stir until just mixed. Preheat oven to 375 and place paper liners in muffin tin. Spoon batter into each muffin cup and bake for 18-22 minutes or until a deep golden brown. Top with a dusting of powdered sugar, if desired.
Pumpkin Spice Pancakes
In a bag, mix:
2 cups all purpose flour
3 Tbs brown sugar
2 tsp baking powder
1 tsp baking soda
2 heaping tsp pumpkin pie spice
½ tsp salt
When you're ready to make pancakes, combine the contents of the bag with the following:
1 ½ cups milk
1 cup canned pumpkin
1 egg
2 Tbs vegetable oil
2 Tbs vinegar
Whisk ingredients together well, and pour small puddles of pancake batter onto a preheated skillet. Flip and cook each side until golden brown. Serve with butter, maple syrup, and chopped pecans.
Pumpkin Spice Coffee
This one is so easy you don't even need to pre-mix anything – just take your ground coffee and pumpkin pie spice with you! In your coffee filter, place your ground coffee and ½ tsp pumpkin pie spice per 6-oz cup of coffee. Let the hot water do its thing and you can enjoy a homemade pumpkin spice coffee. Just top with half and half or the creamer of your choice!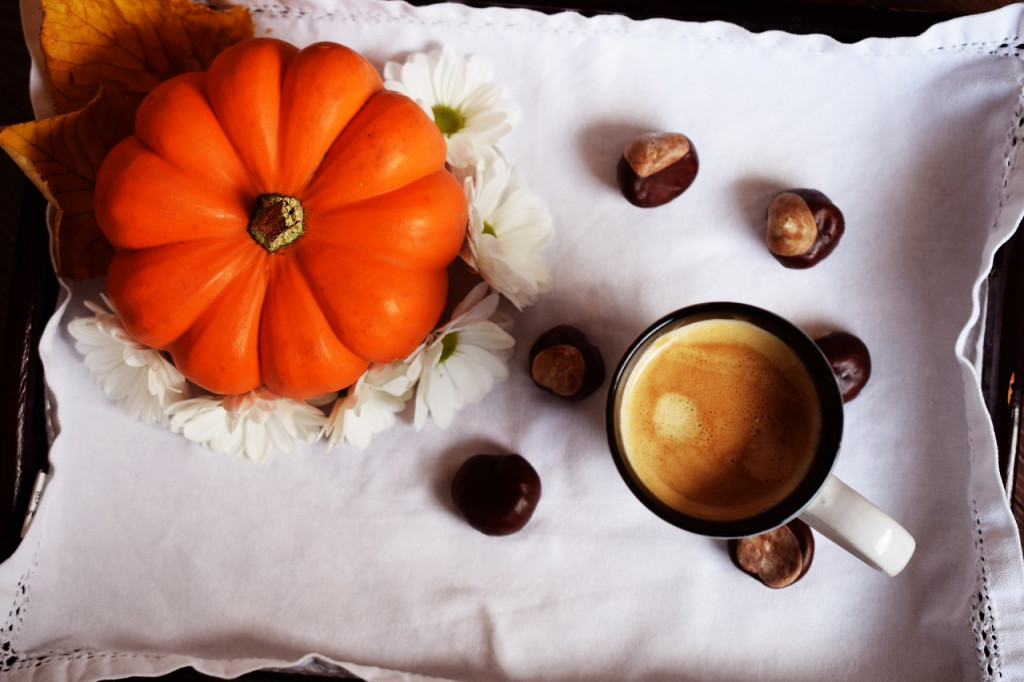 These quick and delicious pumpkin spice recipes are so easy to make, you'll enjoy them both at home and when camping in your new or used RV. Of course, pumpkin spice season has only a small window of time, but we can help year-round with your new and used RV shopping, financing, and servicing needs. Contact us today!