Written by: Rebecca Siggers
When it comes to the best recreational activities, then it is impossible to ignore RV camping. It can be one of the most rewarding and relaxing activities for any individual. However, camping in an RV is not similar to the one in a classic tent. Proper preparation is essential if you want to enjoy this activity to the fullest. In this article, we have provided the best five RVing tips for beginners. The below guide will help you plan for a full-time RV traveling or weekend camping in this recreational vehicle.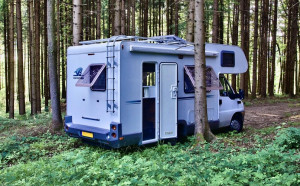 Image source: https://pixabay.com/photos/motorhome-camper-mobile-camping-5024832/
Decide Whether You Want to Rent or Buy
The first decision that you have to make is whether to rent or buy the RV. However, it is not as simple as it looks. Buying an RV is not like purchasing any toy, as it requires a considerable budget. Hence, you have to research properly before taking any action. Experts recommend renting the RV for a couple of times in the beginning. It helps in boosting your confidence and allows you to test the waters before making a purchase.
If you love to camp or plan to travel full-time, it is best to buy the RV. On the other hand, the best option is to rent the RV when you are going to camp once or twice a year. It depends on your personal preference, as well.
Use Creative Storage Ideas
RVs come in different sizes, from small trailers to big motorhomes, which have a massive size. However, most RVs have limited space. Clutter builds fast in small areas, which makes it challenging to keep everything organized. Hence, it is essential to pack only crucial things for the trip. To prevent these issues, you can use some organization tools along with proper planning. Moreover, you can also re-purpose some everyday objects, including food containers, into storage tools. You can also buy a roof rack storage, which allows you to store various items on the roof of your RV.
Take A Practice Drive
After buying or renting the RV, the first thing that you must do is to take a practice trip. Go for a small drive on similar terrain near your home where you are planning your tour. It will help you with potential problems and give you a chance to manage them close to your home. Make sure to check all RV features, including the stove, refrigerator, holding tanks, water heater, etc. You can also go camping at a campsite near your house. It helps you to become aware of the problems that you will face during traveling. Hence, you can make the adjustments that allow you to enjoy the RVing to the fullest.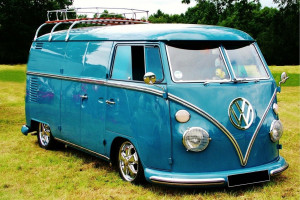 Image source: https://pixabay.com/photos/volkswagen-panel-van-camper-vw-899046/
It is important to note that driving an RV is entirely different from driving your regular car. The long and massive size of an RV makes it challenging to handle for the beginners. The little road experience will help you to understand how the motorhome works. So, make sure to drive the RV in the proper position. Moreover, it is essential to learn the use of mirrors to prevent any accidents while driving.
Bring Tools and Spare Parts
Your RV must contain some necessary tools and spare parts. If you are looking to travel to someplace far from the busy metropolitans, you need to be self-reliant. You can also add some essential things like a jumper, connectors, nuts and bolts, bulbs, fuses, etc. However, it doesn't mean that you have to transform your vehicle into a moving auto parts store. Keep in mind that each trip has different circumstances. Hence, you have to make a balance by adding things in your RV according to your journey's conditions.
Make A Checklist
If you are a newbie to RVing, then a checklist can be a fantastic option for you. Make a checklist of all the items that are essential for the journey. Always keep the list of the previous trip for the reference. Don't forget to add new options to it with your past experiences. You can also take help from your close friend or relative, who has the right amount of experience.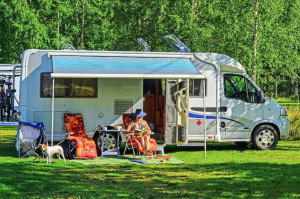 Image source: https://pixabay.com/photos/rv-outdoor-mobile-home-2485774/
You can also divide the checklists into different sections like before the journey and setup checklist. Before starting your trip, it is essential to check all the necessary things like tires, RV jacks, etc. In the setup checklist, you must include hooking up water, securing wheels, etc.
Conclusion
RV provides an excellent way to travel outdoors. However, if you want to stay stress-free during the trip, then you must know its basics. The above article will surely help you to clear the basics of RVing if you are a beginner.