The holidays are here and so are road trips to gather with loved ones! If you're using your new or used RV to travel or gather for Thanksgiving, we can help make it a little easier. Check out some of our RV tips for Thanksgiving below.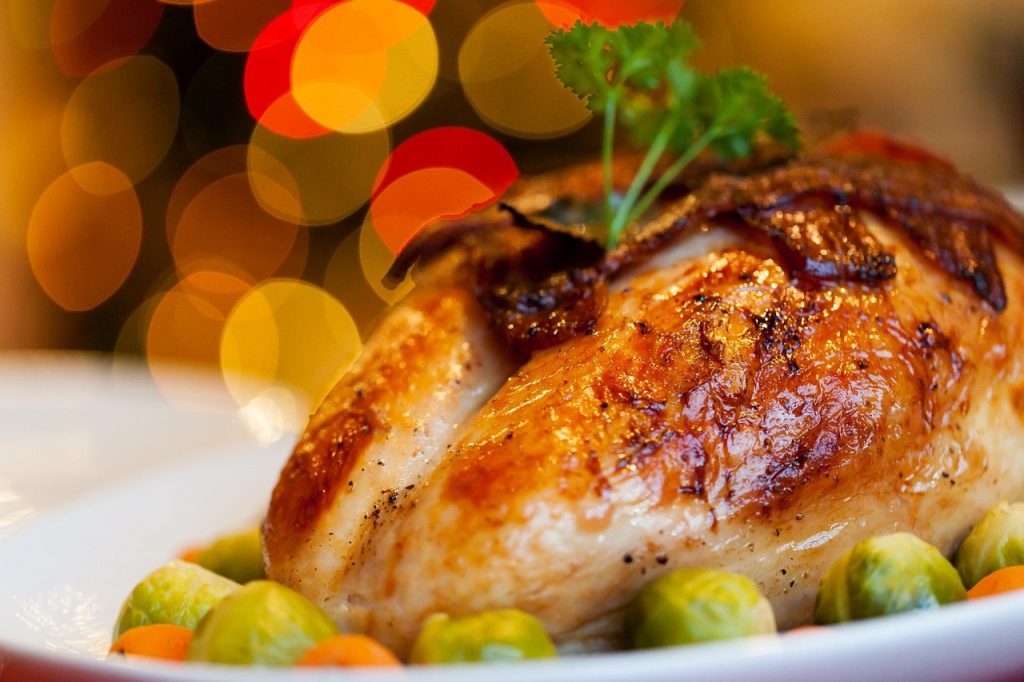 Think on a Smaller Scale
We get it: Thanksgiving isn't really a traditional holiday for holding back. But the reality is that you need to think in terms of smaller food quantities if you're preparing the meal. Turkeys and hams can easily be prepared in a slow cooker or air fryer to take the burden off your oven, which you'll want to use the day before to bake any pies.
Most side dishes can be baked or heated through in the oven – even things that normally are served out of a bowl or sauce pan. I prepare all of my side dishes the day before and store in the refrigerator. Then, simply transfer them to a smaller, aluminum baking dish and reheat in the oven.
And speaking of those aluminum dishes, the more you can rely on disposable bakeware, the fewer dishes you'll have to wash, dry, and store afterwards. Same goes for disposable tableware (plates, glasses, plasticware, etc).
Making the Most of Your Interior Space
Another place where you need to be mindful your available resources is the internal space you have for gathering. If you're traveling south for the holidays, you might be able to use outdoor picnic tables for extra seating, but if it's cold where you're gathering, make smart choices for your interior space! Use kitchen counters for the food, and utilize collapsible TV trays you can set up in the living room area of your RV – or in your RV's bunkhouse!
Don't give in to the idea that says holidays have to be stressful. With a little bit of mindful planning, you can enjoy the holidays like never before this year. That planning should also some RV service before you hit the road. Contact us today!