The HELIO O Series travel trailer is a compact, lightweight teardrop travel trailer that will appeal to anyone seeking comfort and quality wherever they are. As one of the lightest travel trailers on the market, you'll love how this RV can easily be towed by many compact cars. You'll never have to worry about whether your car is strong enough to tow (just be sure to talk with our team to ensure your vehicle can tow it). Learn more in our O series travel trailer review.
Great Interior Space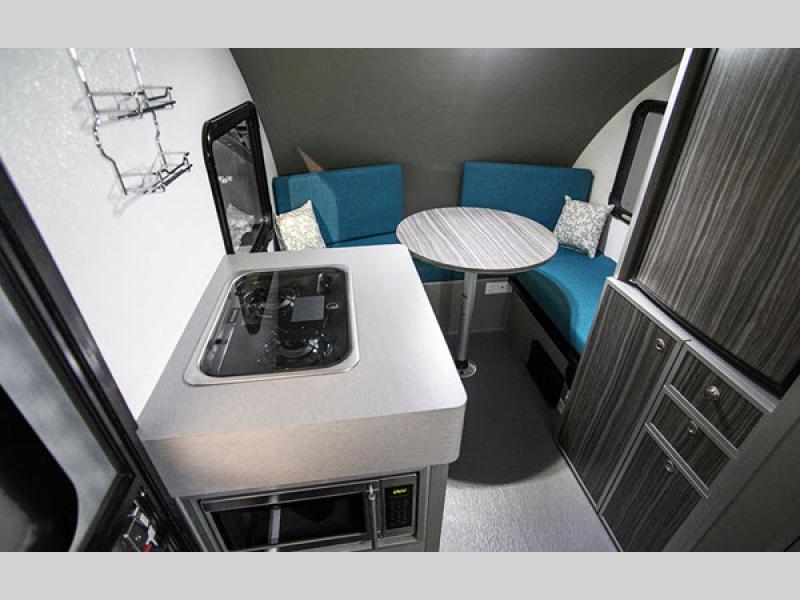 This interior living space was intelligently designed to provide you with substantial storage, as well as features like comfortable dining without adding too much weight to the unit. Enjoy a quick meal at the dinette before heading out for a hike or wind down and have a nice dinner before turning in for the night.
Features:
Ceiling fan with automatic temperature control (O4)
Fan with automatic temperature control (O2)
MAX fan with automatic temperature control (O3)
Clever storage
Upholstery fabrics for benches
Padded interior ceiling lining with LED lighting
Maintenance free decorative fiberglass flooring
Storage space under the benches
Storage space under the benches and a dedicated electric cooler space (O4)
Tinted windows with screen
Bathroom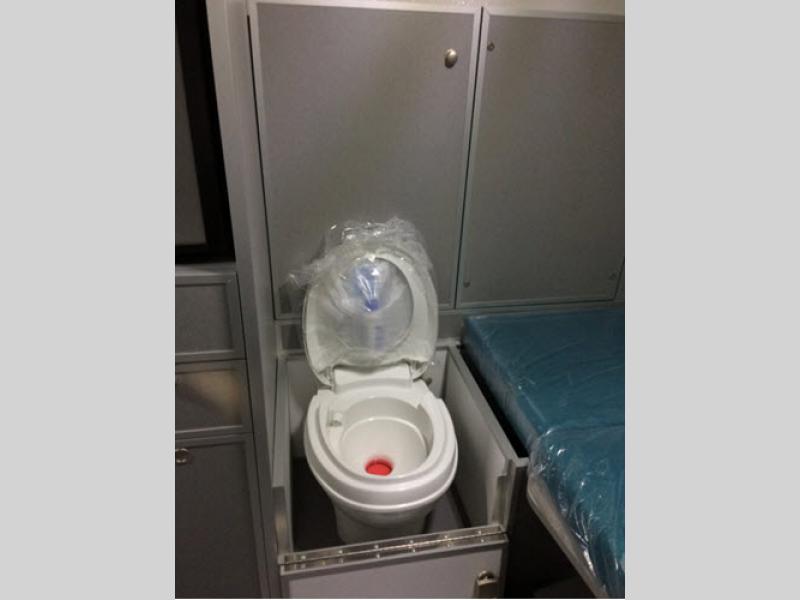 Just because you're hitting the road in a smaller RV doesn't mean you should be forced to use public bathrooms. One of the best things about this RV is the fact that it comes with two floorplans that offer varying bathroom options. The O3 features a fixed and enclosed toilet, while the O2 offers an interior shower with a fixed enclosed toilet.
Features:
Interior shower with fixed enclosed toilet (O2)
Fixed enclosed toilet into front seat (O3)
Practical Kitchen
Wherever the road takes you, you'll appreciate having a practical kitchen that makes whipping up quick meals, reheating leftovers, and heating up frozen dinners super easy. From the 3.3 cubic foot refrigerator with a freezer to the 2 propane burners, this space is perfect for minimalist cooks.
Features:
Front dining table for 2 (O3)
3.3 cu.ft. fridge with freezer (O2, O3)
Kitchenette (2 propane burners + sink) (O2, O3)