Just like any other vehicle, your new or used RV needs routine service and maintenance checks in order to stay in great condition and prevent avoidable costs associated with preventable damage. Get your RV winterization and routine RV maintenance off to a good start with this handy RV service schedule! It's a quick and easy guide to how frequently you should take care of routine RV maintenance.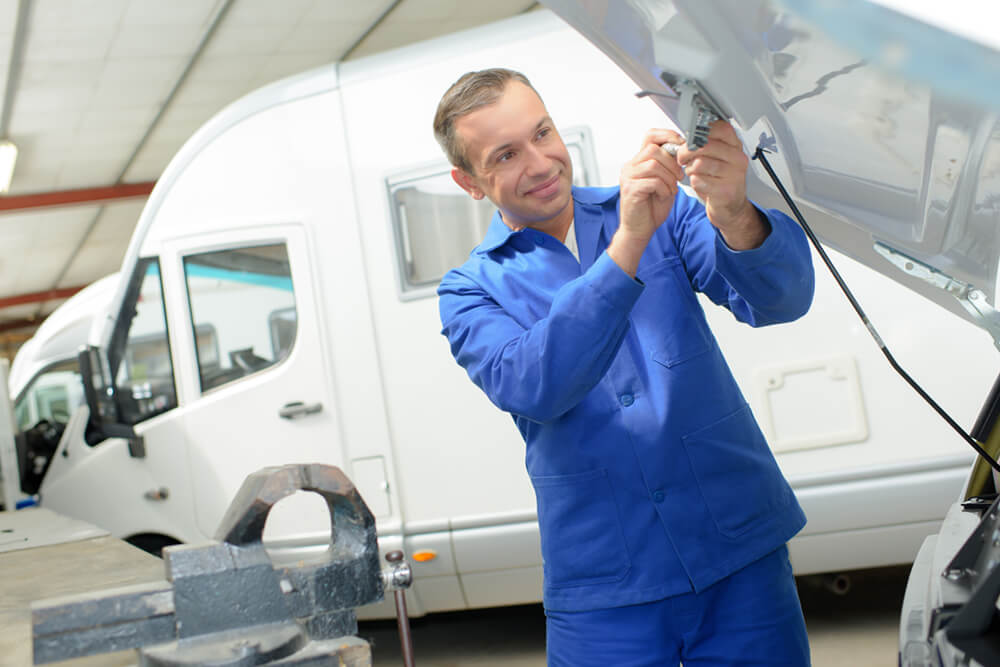 Before Every Trip
The things you'll want to check every time you get on the road include:
Checking air pressure in tires
Checking tires for cracks, wear & tear, or other damage
Check under the hood to ensure all hoses are connected, no leaks anywhere, etc.
Remove any collected debris from the roof like leaves, small branches, and so forth
Every 1-2 Months
Next, put a note on your phone's calendar to do a quick routine maintenance every 1-2 months during your traveling season. You'll want to check the following:
Check the roof for cracks, as well as slides and seals. Repair as needed
Lubricate all slides to keep them working efficiently
Clean AC vents, intake, and filters, replacing the latter if needed
Every 6 Months
Don't forget about these RV maintenance tasks. They're not as frequently needed, but essential to traveling safely! Twice a year:
Lubricate jacks, hinges, and hitches
Change oil every 3,000 miles
Check and change other fluids and replace filters as needed
Once a Year
Finally, these once-a-year RV services will help your new or used RV stay in prime condition:
Propane inspection
Brakes serviced
Water system flushed and cleaned
Exterior resealed if cracks are present
Full RV winterization if you won't be traveling during the cold months
RV service and routine maintenance doesn't have to be complicated, but it does need to be prioritized. Our RV service department can get you on the books and schedule all the RV maintenance tasks you need – how much easier could it be? Contact us today!