Are you going nuts cooped up inside? Now is the time to get out and shop for your new RV. Now during our Memorial Day Madness sale we are offering thousands of dollars in savings off of hundreds of RVs. Shop online or stop in and browse available units safely thanks to our added sanitization procedures.

With room for 2, this lightweight RV is a great option for solo RVers and couples. You'll love how it offers everything you need to feel comfortable while camping, yet still offers you the experience of feeling like you're in a tent (except you have a great 54″x74″ bed). The rear entry makes getting in and out of the RV super simple, and your refrigerator allows for storage of your favorite foods.
Stock #39754
KRAZY Kelly Price: $6,999
Features:
54″ x 74″ Bed
Rear Entry
Exterior LP Grill
Refrigerator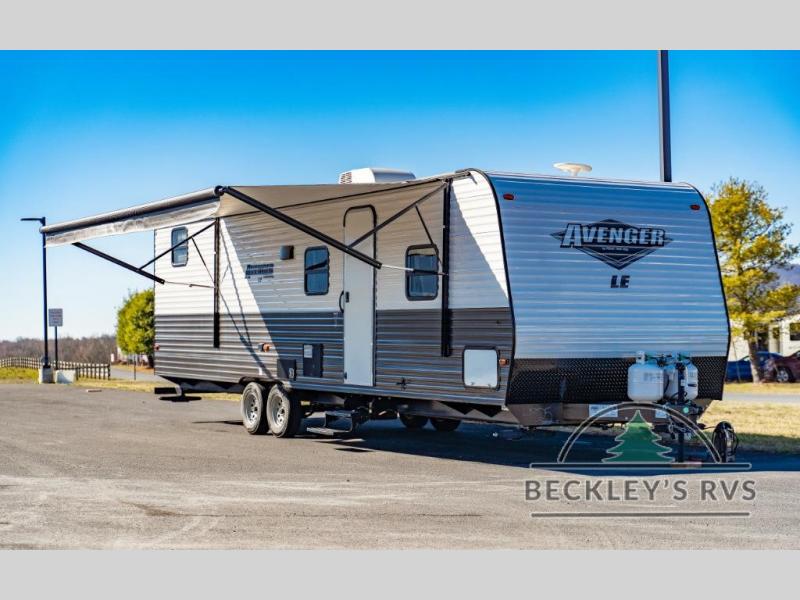 This impressive travel trailer offers room for up to 8 people! It's a spectacular option for large families or those who enjoy traveling with friends in groups. The private front bedroom offers the perfect place for mom and dad to rest and relax, while the quad bunks provide a space for the kids to laugh, make memories, and have fun.
The large pantry offers plenty of room for your favorite foods and when you're parked you'll appreciate the huge slide that expands your living space.
Stock # 40230
KRAZY Kelly Price: $17,999
Features:
Quad Bunks in Private Bunkhouse
Private Front Bedroom
Large Pantry
Large Slide
LED Lighting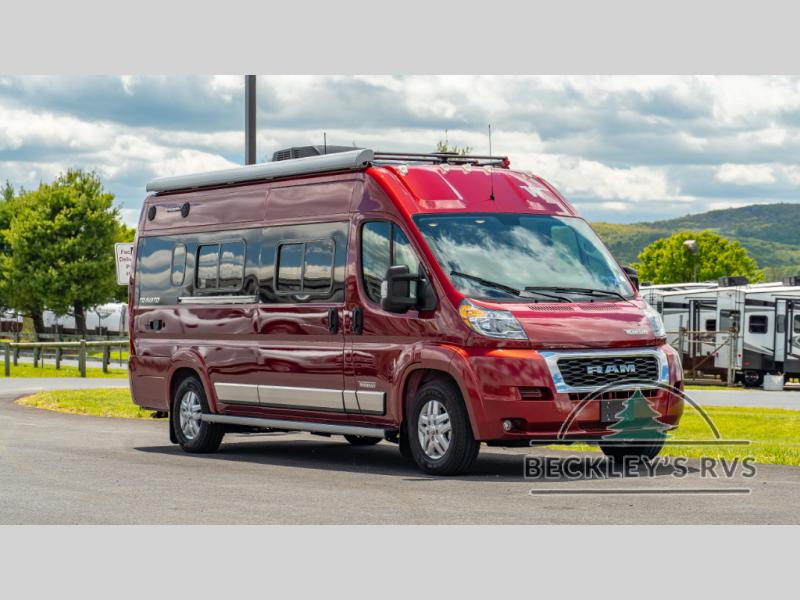 This stunning class B motorhome offers room for up to two people and includes a wet bath. The Flex bed system allows you to have one big bed or have tow twin beds to accommodate a friend. One thing that's notable about this unit is the beautiful red color that sticks out. And because this RV is built on a RAM chassis you can rest confident that it will last for years to come.
Stock # 40213
KRAZY Kelly Price: $84,999
Features:
Wet Bath
Two Twin Beds
Flex Bed System
24″ HDTV
If you're interested in shopping for a new RV, contact us. We'll happily answer your questions, walk you through units, and ensure you have the information needed to make the best choice for your needs. We can also assist with RV Financing, so affording your dream RV is easier than ever.