Winterization is an important part of taking care of your RV. In fact, not taking the proper precautions to winterize your RV could cost thousands of dollars in damage. Throughout the winter as temperatures fluctuate water freezes and thaws, which causes a contraction and expansion. This can cause cracking of pipes and flooding in your RV.
Winterizing includes blowing all water out of lines and running antifreeze through all plumbing fixtures. We do not empty grey or black tanks, so be sure to do that before you bring your RV in. When you winterize with us, we guarantee our winterization from leaks as long as no water has been put into the unit and the unit did not come in frozen. We will fix/repair the water system free of charge with an appointment (repairs must be made at Beckley's RVs).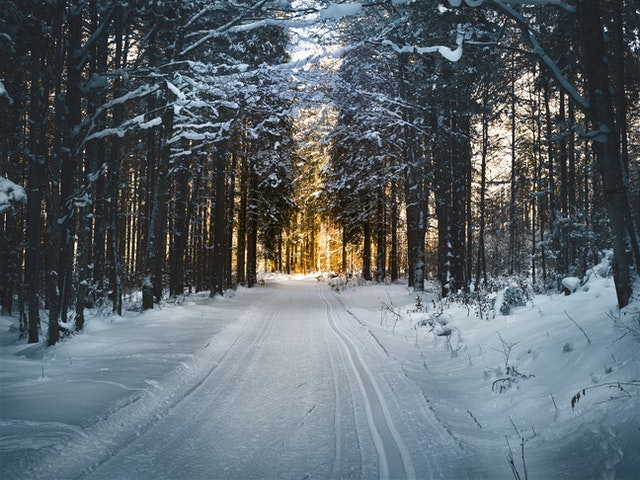 Temperatures are dropping quickly – get your RV taken care of so that you can enjoy it come next spring. We are committed to our customers' safety. That's why we have implemented touchless drop off at our locations, or, wait in your vehicle while the service is performed (Thurmont location only).  Also, we assign 1 tech per RV. Sanitation takes place throughout the process of taking care of your RV.
Thurmont location: Winterizing is done on a first come/first served basis.  9am-11am and
1:00pm-4pm Monday through Friday
New Oxford & Frederick locations: Winterizing is done by appointment.
Conventional with WH Bypass….………….. $139.95
With Winterization-101 tutorial……………… $189.95Additional winterization costs apply to the below accessories:
-Without WH bypass $10.00
-Washing Machine $10.00
-Ice Maker $10.00
-Dishwasher $10.00
-Macerator $10.00
Get your RV winterized at one of our two locations:
Beckley's Thurmont:
11109 Angleberger Rd.
Thurmont, MD 21788
Beckley's New Oxford:
4643 York Road
New Oxford, PA 17350
If you're interested in learning more about our huge selection of RVs for sale, contact us or stop by to shop during our Beckley's RV Show. We can answer your questions, walk you through units, and ensure you've got the information needed to make the best decision for your needs. We can also assist with RV financing to make affording your dream RV easier than ever.