"Find dinosaur tracks, camp, picnic, hike, mountain bike, swim, fish and paddle in the river, watch for wildlife, look for a geocache, ride your horse, or visit our interpretive center. Stay at one of our campsites. Explore 20 miles of trails. Shop our park store for souvenirs, camping and fishing supplies, books and much more. Rent a kayak at the park." According to the Dinosaur Valley State Park website these are just some of the most popular activities you can enjoy at Dinosaur Valley State Park.
This gorgeous park is the perfect place to get away and make memories with the entire family. Kids and adults alike will enjoy taking a step back in time and away from the hustle and bustle of life.
So whether you're heading out for a spring break trip or summer vacation, pack up and get ready to truly immerse yourself in history.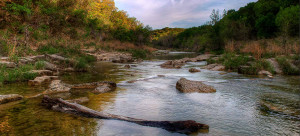 Camping Details
This park features over 44 campsites with 30 AMP hookups, as well as electric and water. There is also a picnic table and fire pit, along with a grill. For just $25 per night, plus the cost of entry to the park you can grill over an open flame, camp where dinosaurs used to roam, and enjoy dining at your picnic table.
Sight Seeing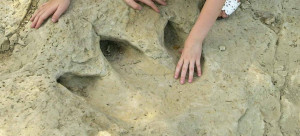 Dinosaur tracks have been persevered throughout Dinosaur valley and five track sites take your family along paths where they can see the footprints. Activities to enjoy include geocaching, horseback riding, and mountain biking.  With over 20 miles of hiking trails you can get out for a lovely hike and truly enjoy the scenery.
The Eagle Eye Ranch Carriage Company can help take you on guided horseback tours, carriage rides, and wrangler assisted ride for the kids. If learning about the history of the park, unique features, and fun facts is your thing then a guided tour is the perfect option for you and your family.
Located in Glen Rose, Texas, this park is truly a great option for families looking to get away and make memories with each other. You'll learn about history and get a clear understanding of the past.  If you need a new travel trailer or fifth wheel to take you there, contact us today.