Hiking Hills State Park is a gem of a park located in Logan, Ohio. This park features stunning cliffs, deep caves, and gorgeous waterfalls. The minute you drive into it you'll feel transported out of middle America and into a land of fun and adventure. Hocking Hills has much to do. Whether you want to hike, practice photography, or just enjoy some fresh air, this park has it all.
One thing to keep in mind with Hocking Hills is that this park is rugged. It's not the kind of park that you want to go to if you're looking for finished swimming pools and playgrounds. This is for true nature lovers who want to get out and enjoy the air.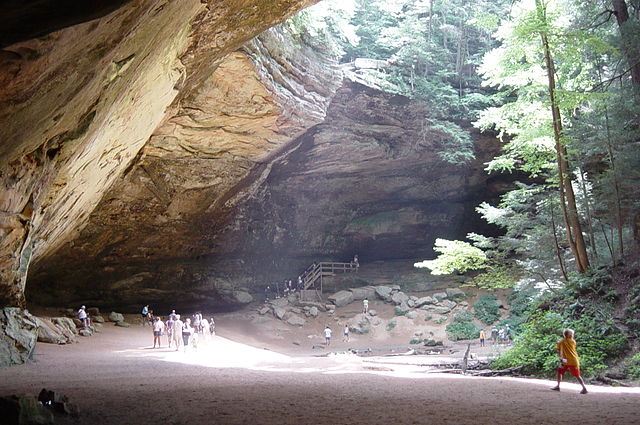 Hiking
According to the website, there are "9 State Park and Nature Preserves, 3 State Forests, a National Forest, and local and metro parks, plus a large section of the Buckeye Trail….Trails range from extremely rugged to as easy as the preverbial 'walk in the park'. Portions of the trails at Cedar Falls and Conkle's Hollow are marked wheelchair accessible."
If you enjoy hiking, then lace up your boots and head to this park, which has something for every level and sights to behold along every path. Bring a camera so you can capture some of the beauty.
Ash Cave and Cedar Falls
Ash Cave is one of the most popular features of Hocking Hills. It's located in the southernmost reaches of the park and is the largest recess cave in the state.
Cedar Falls is an incredibly powerful waterfall that pumps out a large volume of water (the most in the hocking region). According to the website, "in the mid 1800's, a grist mill was built above the falls to utilize this water power for grinding grain."
Old Man's Cave
Old Man's Cave is located on State Route 664 and is by far the most popular destination at the park. Here at the Upper Falls, the Grandma Gatewood Trail begins its six-mile course connecting three of the park's areas.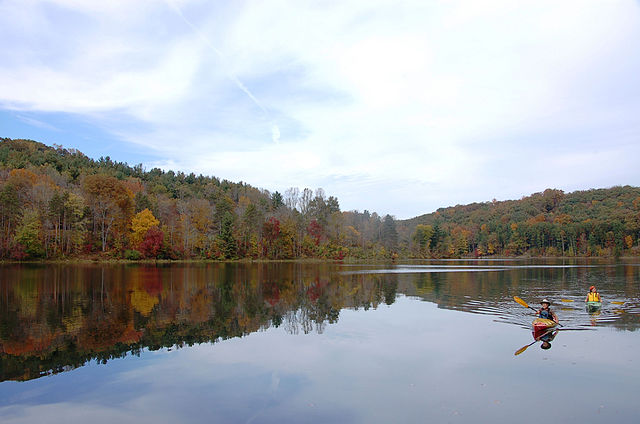 If you're interested in shopping for a new RV, contact us. We'll happily answer your questions, walk you through units, and ensure you have the information needed to make the best choice for your needs. We can also assist with RV Financing, so affording your dream RV is easier than ever.