The MyPod teardrop trailer by Xtreme Outdoors features a 100% fiberglass molded body that boasts a ton of impressive features into a compact package so it has you covered for any adventure you seek whether it be canoeing, kayaking, hiking or biking. Crossover vehicles, minivans, and many other vehicles can be used to tow this trailer with its dry weight of 630 lbs. and tongue weight of just 110 lbs.
The modern exterior comes in five different colors to fit your personality and taste. Bring along your favorite outdoor gear with the roof rack, and escape the summer heat by cooling down inside with the installed A/C and 3-speed Fantastic Fan.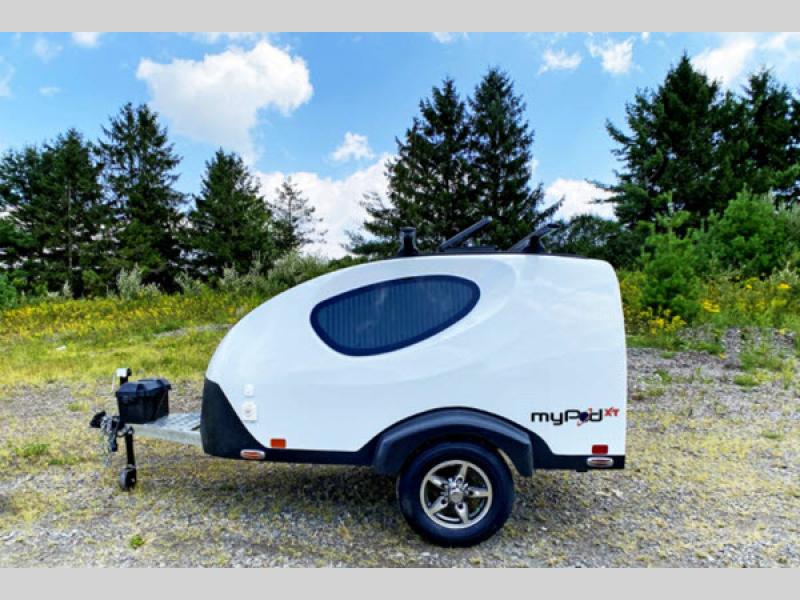 Interior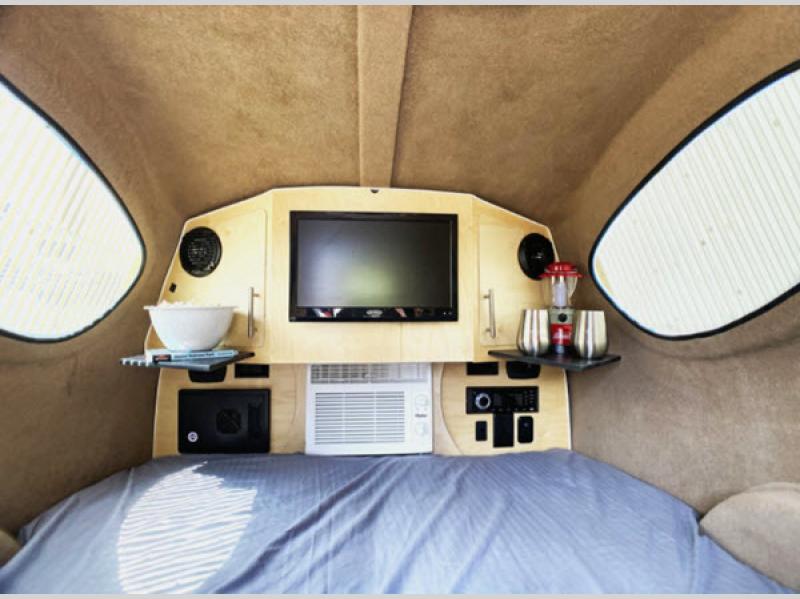 The MyPod is the worlds smallest travel trailer. it boasts an impressive interior that offers everything you need to feel at home, while still enjoying a closer to traditional camping trip. You will love how the interior of this RV comes with an entertainment system, so you can kick back and watch a movie. There are also window shades for privacy and a full size sleeping area so you can get a great night's rest. The installed air conditioning guarantees you can camp in all climates.
Entertainment Center
12V/110 Power
Window Shades
Full Size Sleeping Area
Installed Air Conditioning
3-Speed Fantastic Fan
Exterior 
This high quality travel trailer was constructed to provide you with a lovely, comfortable place to rest and relax. It comes with a lightweight, molded fiberglass body, protective gravel guard, and is available in several colors. If you're in the market for a travel trailer that doesn't cost an arm and a leg, yet offers comfort wherever you are, look no further than the MyPod.
Modern Sleeper Trailer
100% Molded Fiberglass Body
Protective Gravel Guard
Available in Several Colors (white, silver, black, blue or red)
Available Roof Rack
If you're interested in shopping for a Xtreme Outdoors MyPod travel trailer for sale, contact us. We'll happily answer your questions, walk you through units, and ensure you have the information needed to make the best choice for your needs. We can also assist with RV Financing, so affording your dream RV is easier than ever.