Employee of the Year!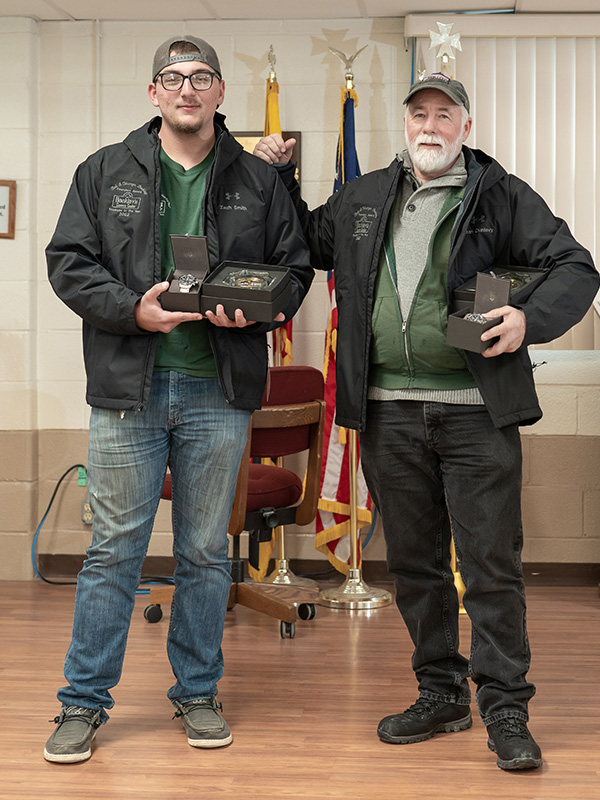 2022 Employees of the Year - Dan Dunleavy and Zach Smith
You may never see them, but you will see their work as you pull up on our sales lots - all the RVs parked nicely organized so it's easy for our customers to see what they came to see. Hustle and dedication are just a few great qualities for these gentleman. Congrats!
Employee Awesomeness of the Month!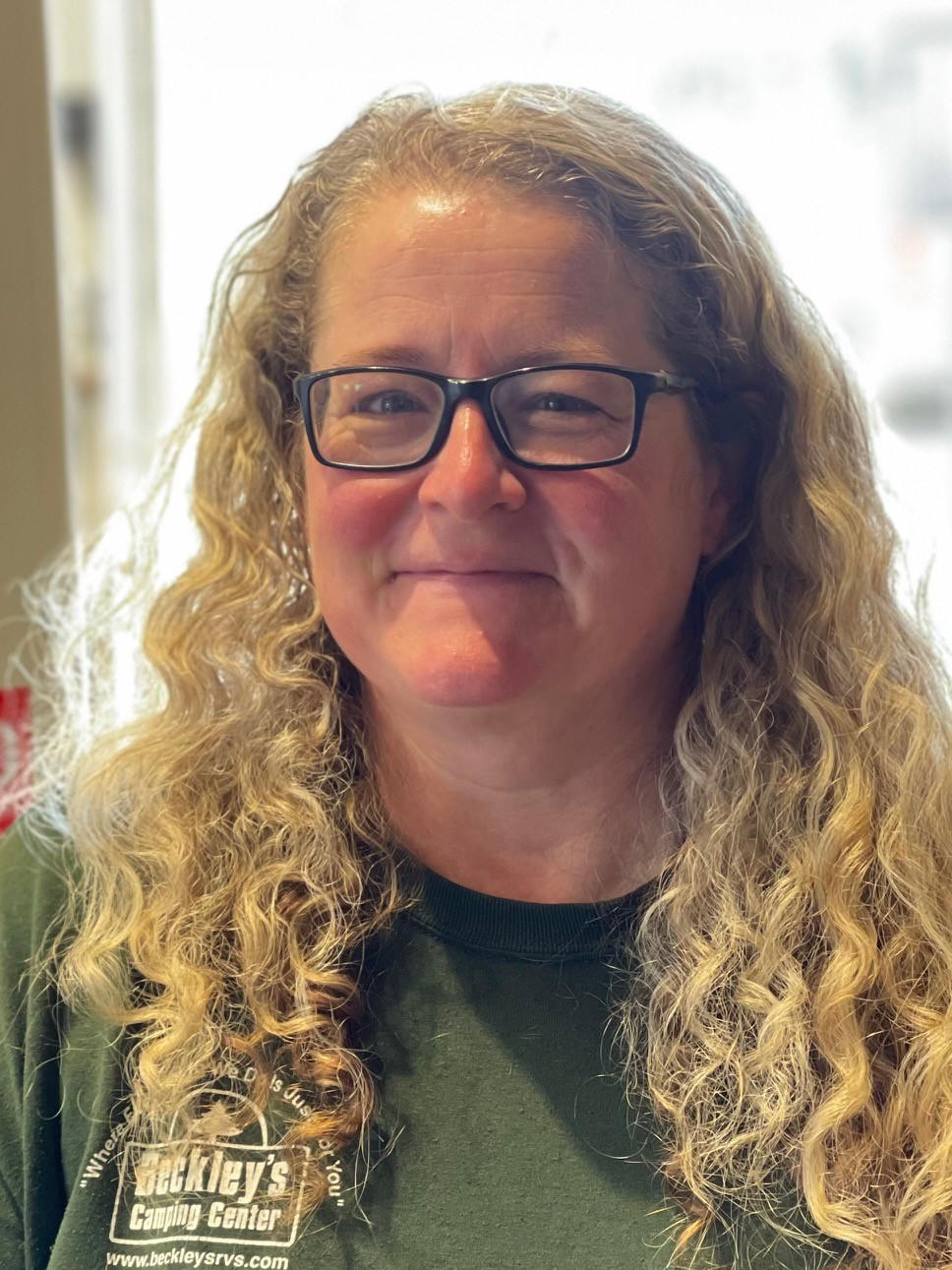 September 2023 - Pam Pryor
One of our dedicated service team members who is usually behind the camera instead of in front of it. Pam's dedication for helping both sales and service collect pictures and details of problems enable not only our staff here at Beckley's get their jobs done with ease, but helps us get our customer's repairs done with confidence. 🙌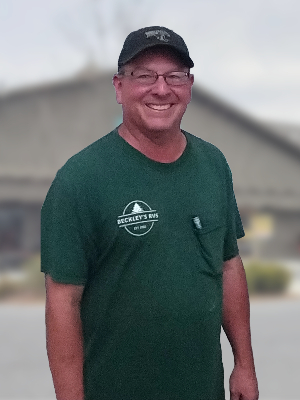 August 2023 - Andy Kelley
Andy is a true asset to our team! With an unbeatable attitude, he tackles challenges head-on and keeps a smile going. His knack for organization, quick learning, and dedication to excellence make him a role model. Regardless of the task, Andy brings his A-game every time! We're lucky to have him as part of our family.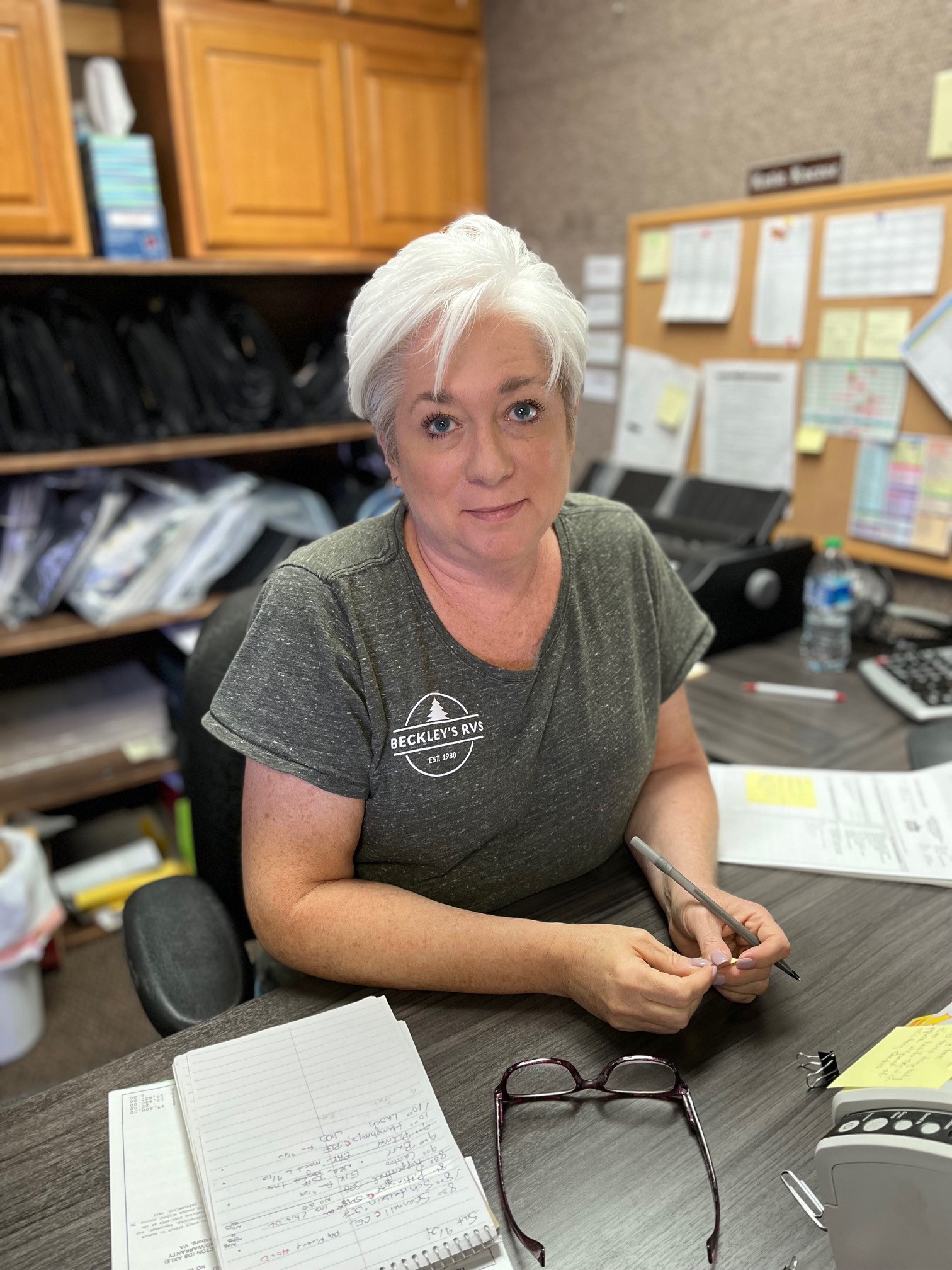 July 2023 - Katie Kaczor
Katie has been a part of the Beckley's family for almost 4 years. She started here as our receptionist, then transitioned into her current role in our front office. She is kind, positive and approaches things with a sense of humor. With her sharp attention to detail, she ensures that all of the nitty gritty aspects of our sales deals are pulled together so that everything goes smoothly when the customer arrives to complete their paperwork and take home their new camper. 💚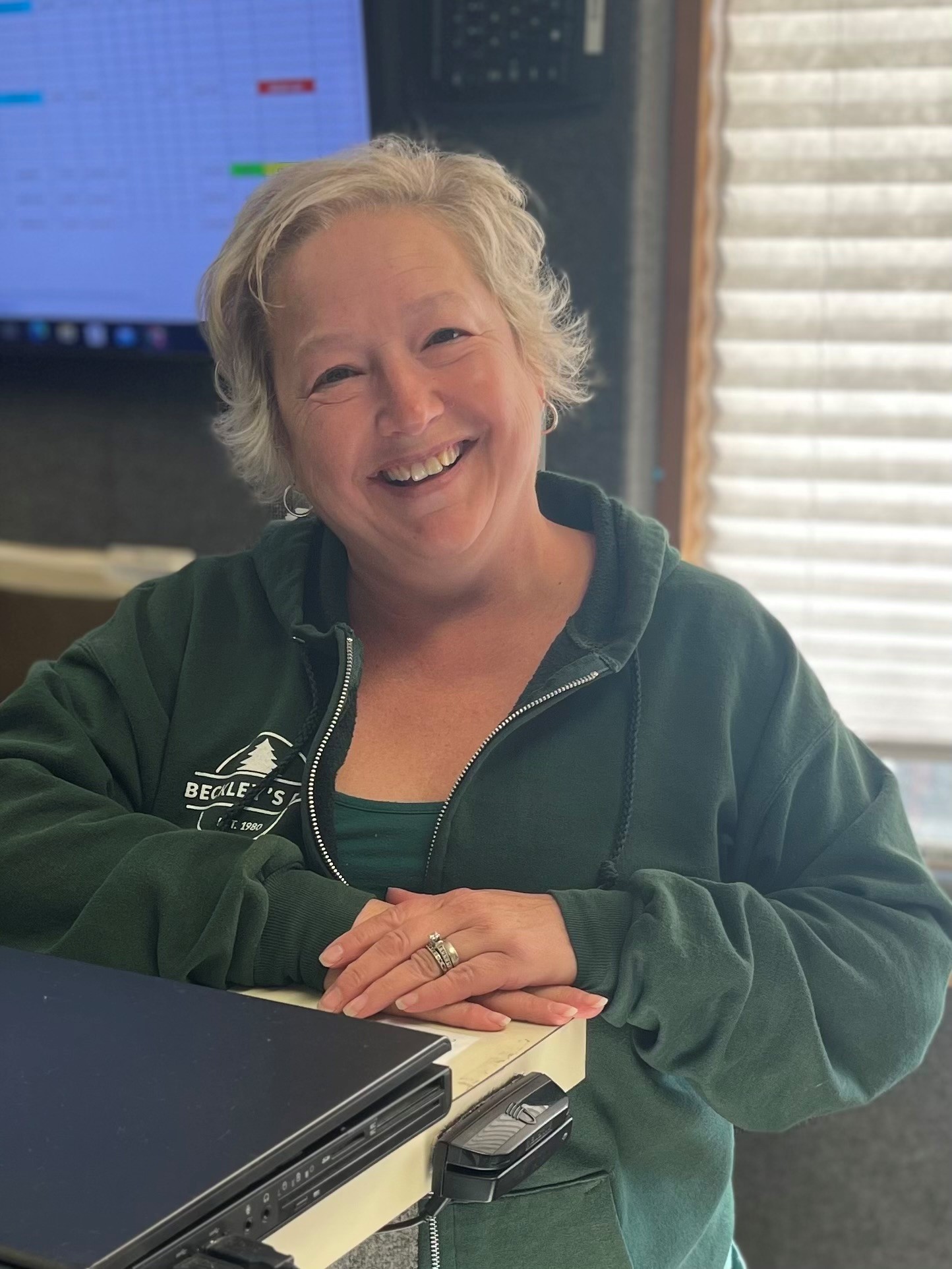 June 2023 - Alisa Disney
Service with a smile, are we right!?! Lisa. Elisa. Nah, it's Alisa! A bright light and delight at our service location. She has been part of the Beckley's RVs family for 2 years now and we are so glad to have her on our team. Her smile in this picture says it all! Greeting customers with energy and facing service issues with enthusiasm. Hopefully, you never have a problem with your RV, but if you do need to visit our service department, say hi to Alisa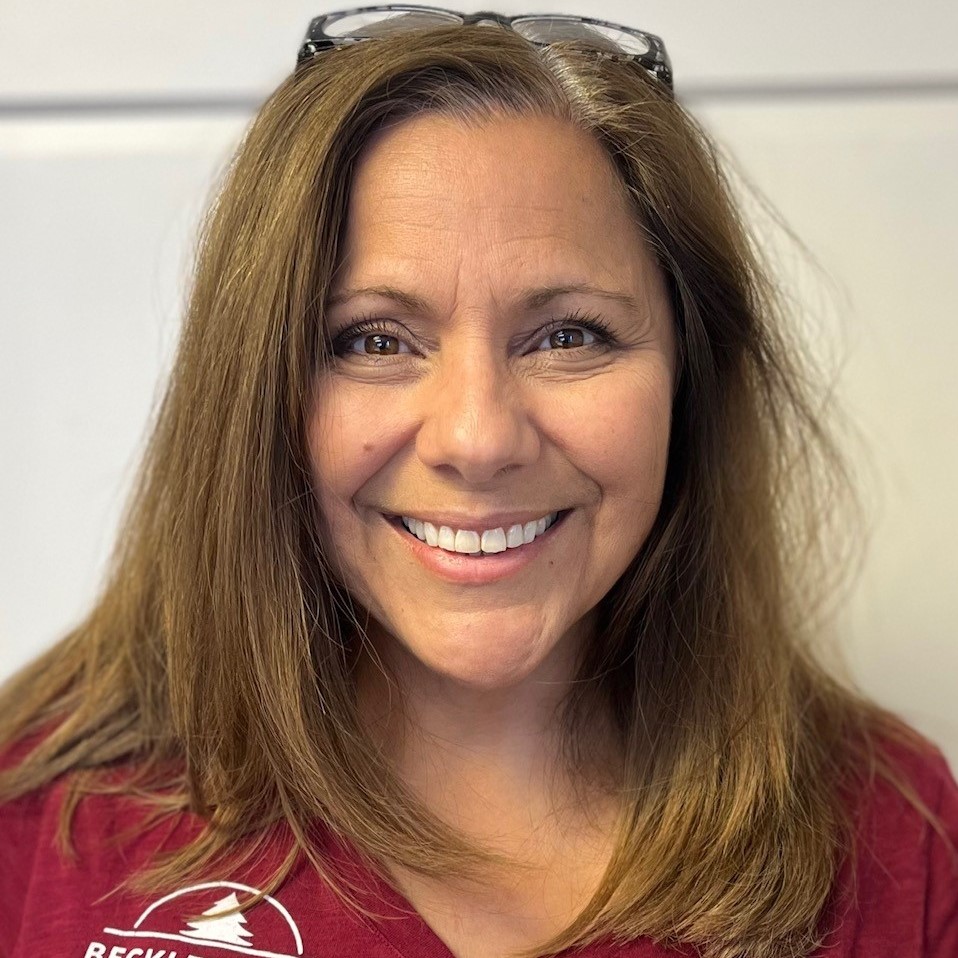 May 2023 - Layla Watkins
Layla started as our receptionist and quickly has climbed into the HR role of supporting all our employees. Not only an advocate for the employees, but an advocate for helping take care of the business. And if the employees thrive in a thriving business, customers are well taken care of. So, it all starts with her, and that's a pretty big burden while maintaining a smile. Thank-you!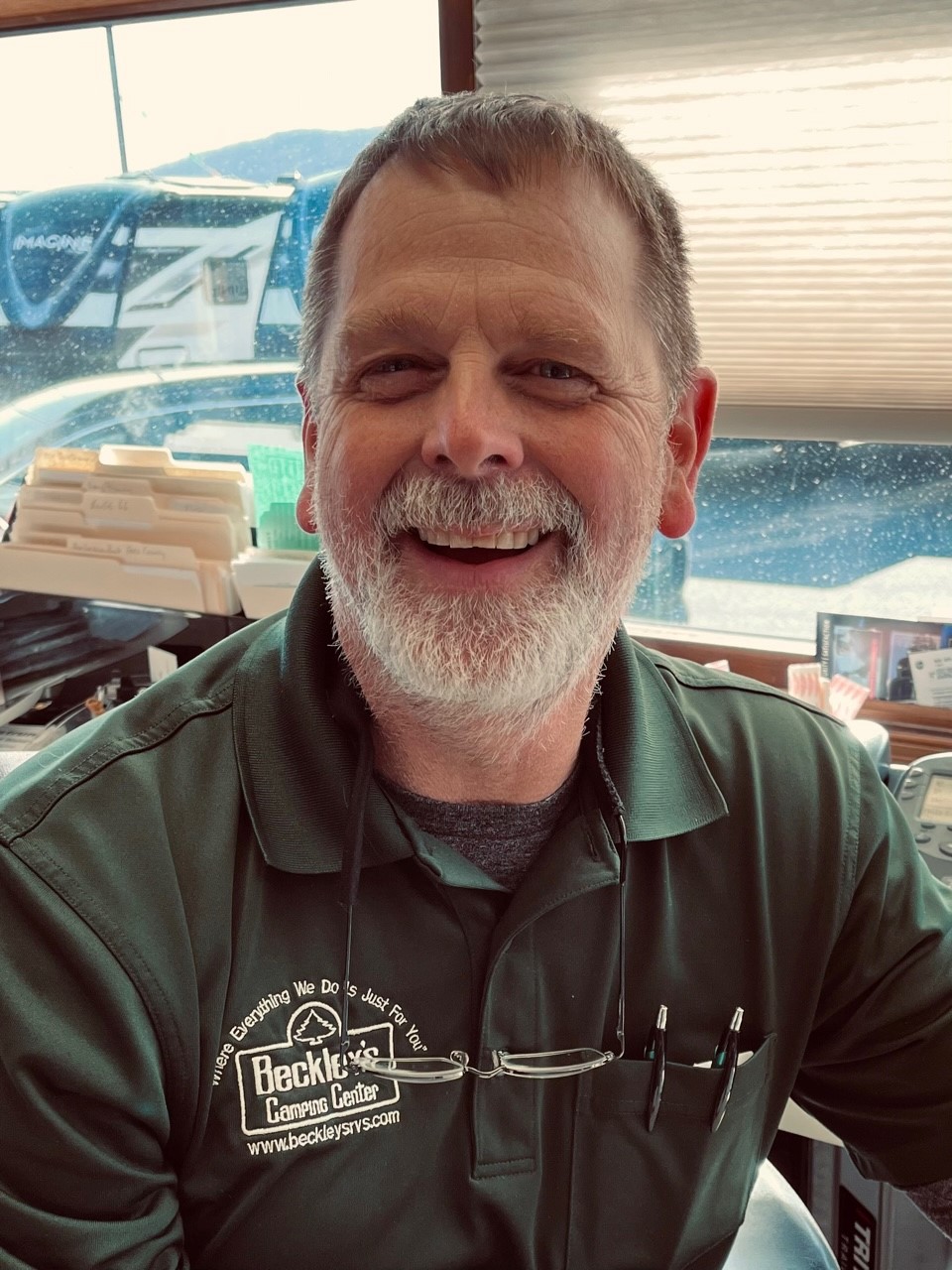 April 2023 - Kelly Shanholtzer
Once upon a time, there was a man named "Krazy Kelly"... He has some krazy stories to tell you about Beckley's RVs because he is old, and has been here for 41 years. Kidding, you are young at heart bossman! And that's what makes us love him for a boss. His dedication to customers and employees enables this family owned business to stand out in the RV industry where fun can be found around any corner on location. We appreciate all he provides and does. After all, they say happy employees makes for happy customers!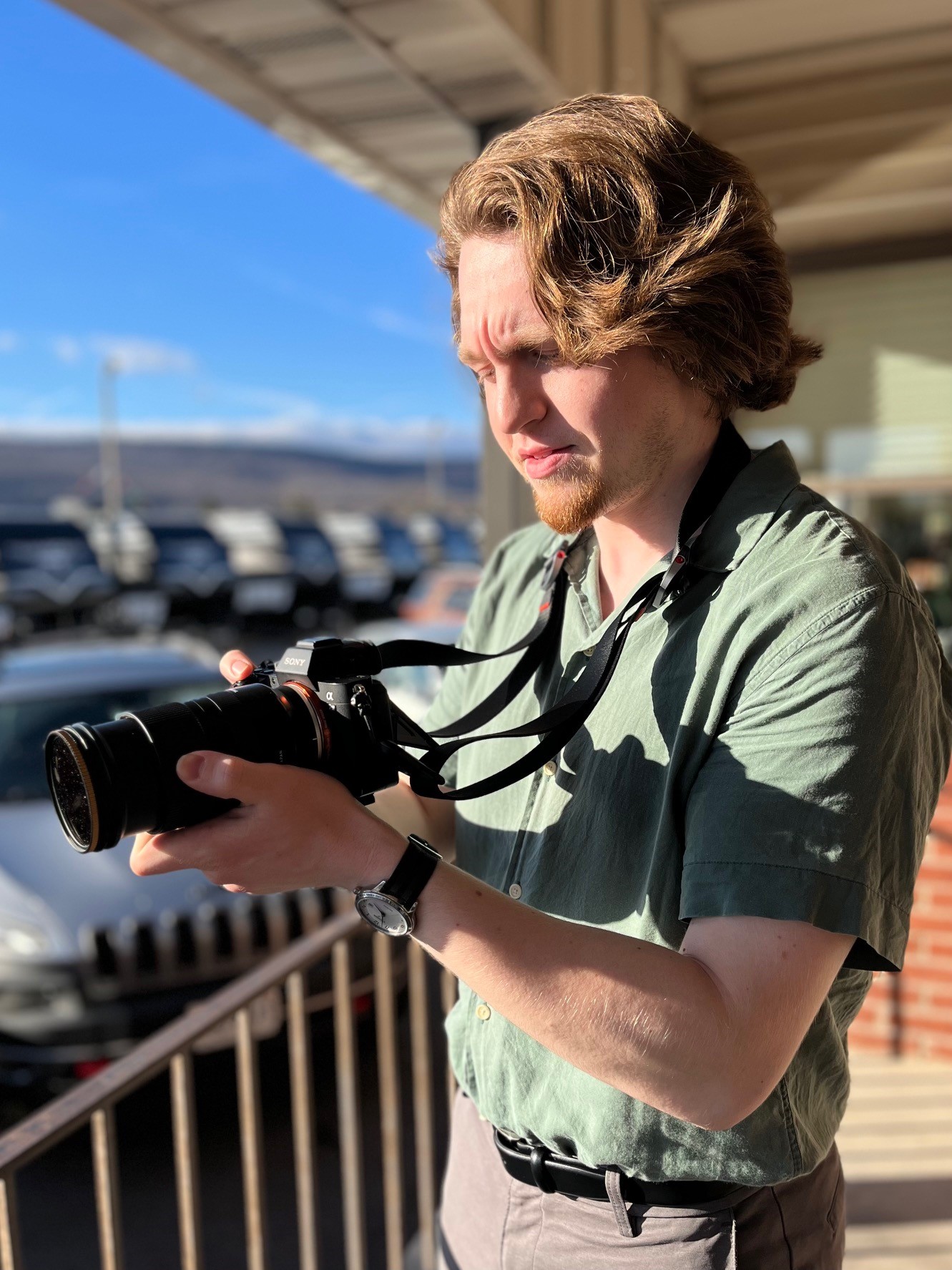 March 2023 - Nick Figgatt
Always behind the "scenes," everyone say 👋 to Nick. You may not see him around in person, that's because he is always behind a camera taking those killer photos for our social media channels and creating videos for YouTube. Show him some love, check out his work and follow our YouTube channel.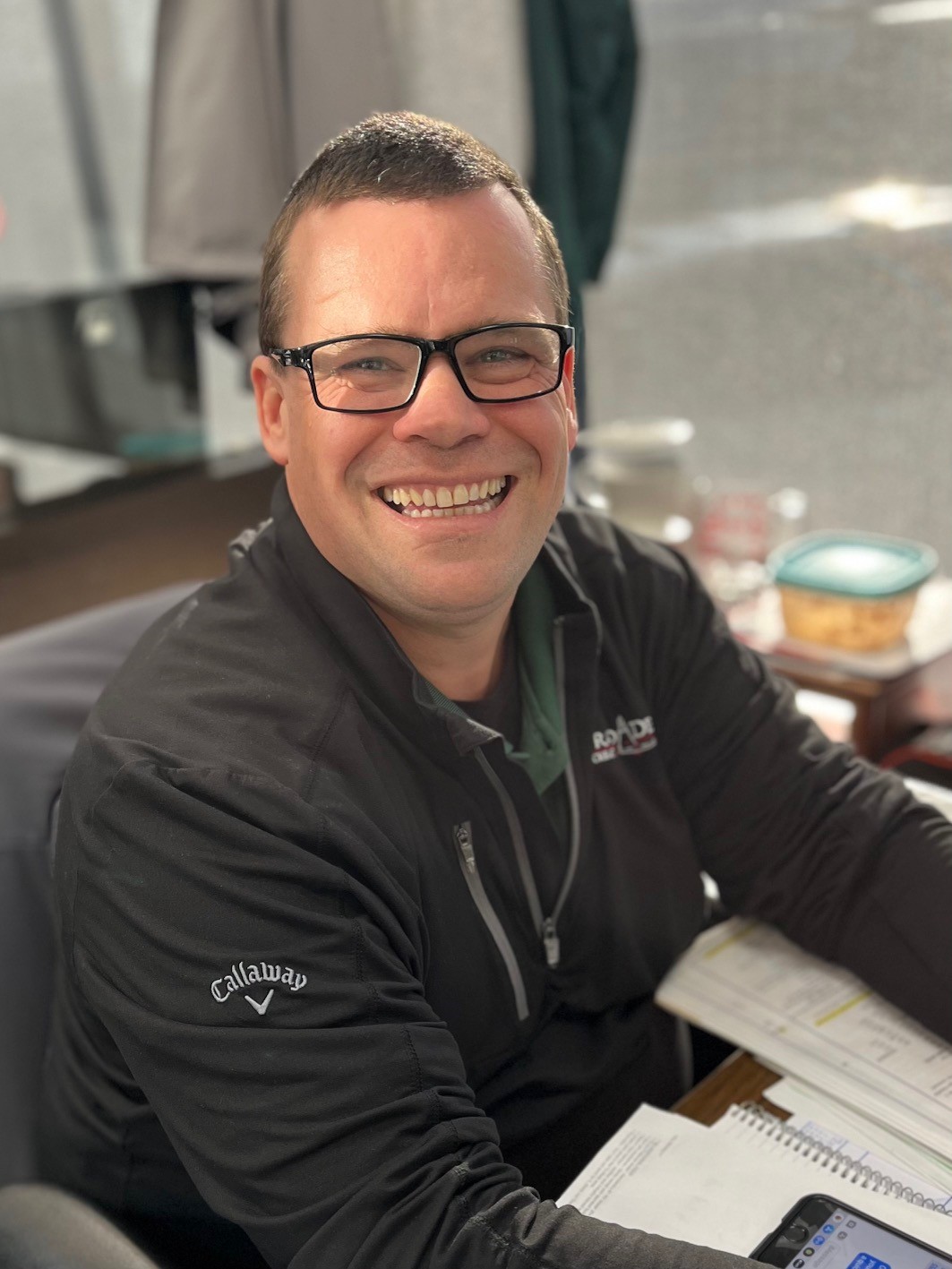 February 2023 - Nick Kinna
Look at that smile! This fun-loving guy's energetic hand gestures can tell stories on their own - as long as you stay clear so you don't accidentally get bopped in the head! He is always looking out to make sure he is doing the right thing. Coming from a long career in the restaurant industry, his superior customer service is one of his greatest strengths.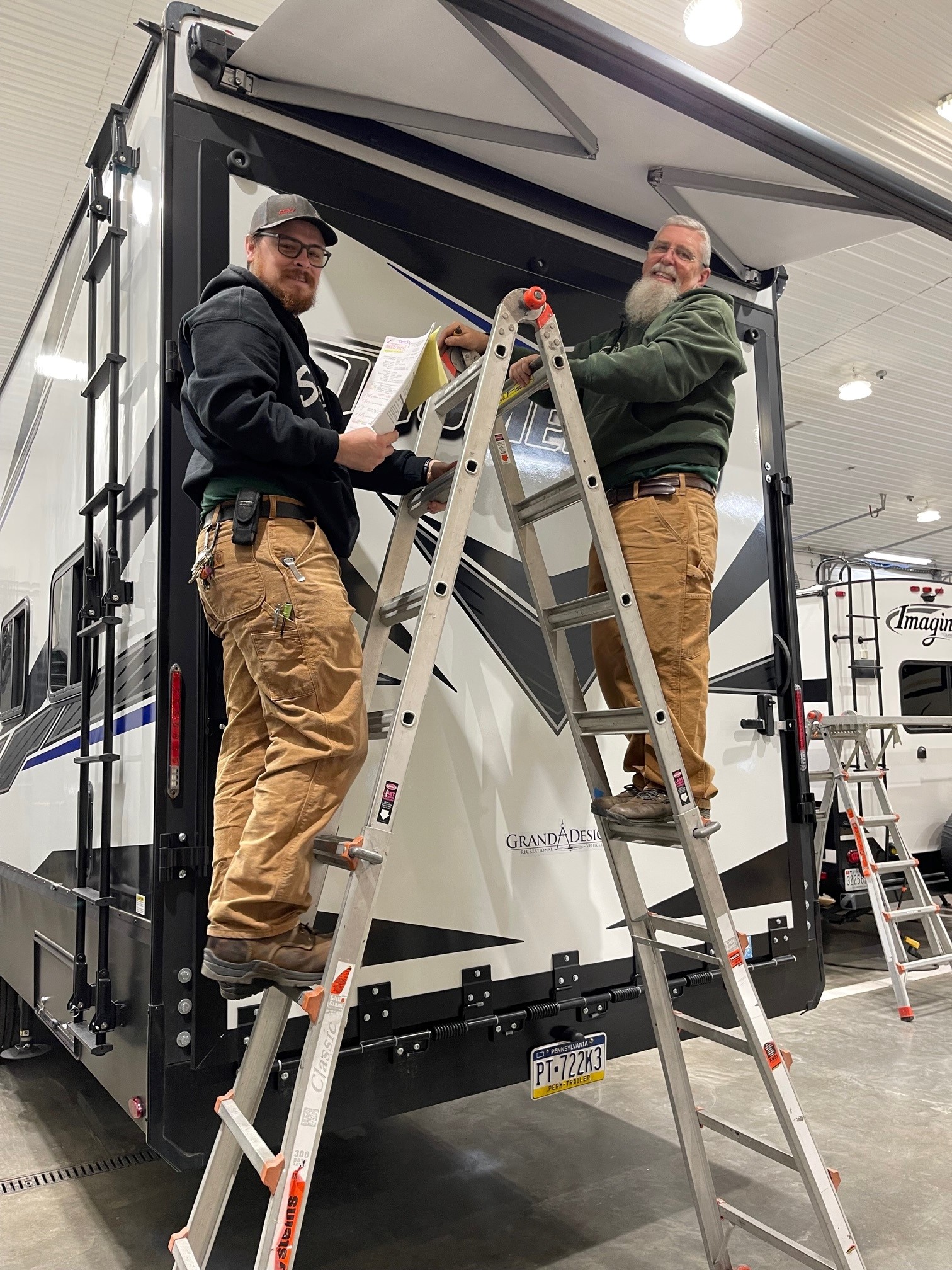 January 2023 - Bobby Stanley and John Lewis
Starts from the top...Good skills. Better personalities. Best leaders! If you don't have the right people to lead your team, all else fails. Service is NOT a fun, easy job - we only need service when something is broken. And if something is broken, that doesn't make any of else happy. So, these guys make sure everyone under them have the skills to handle the tasks, the personalities to deliver answers in positive way, and lead for complete customer satisfaction. 💚 #BeckleyDifference 💚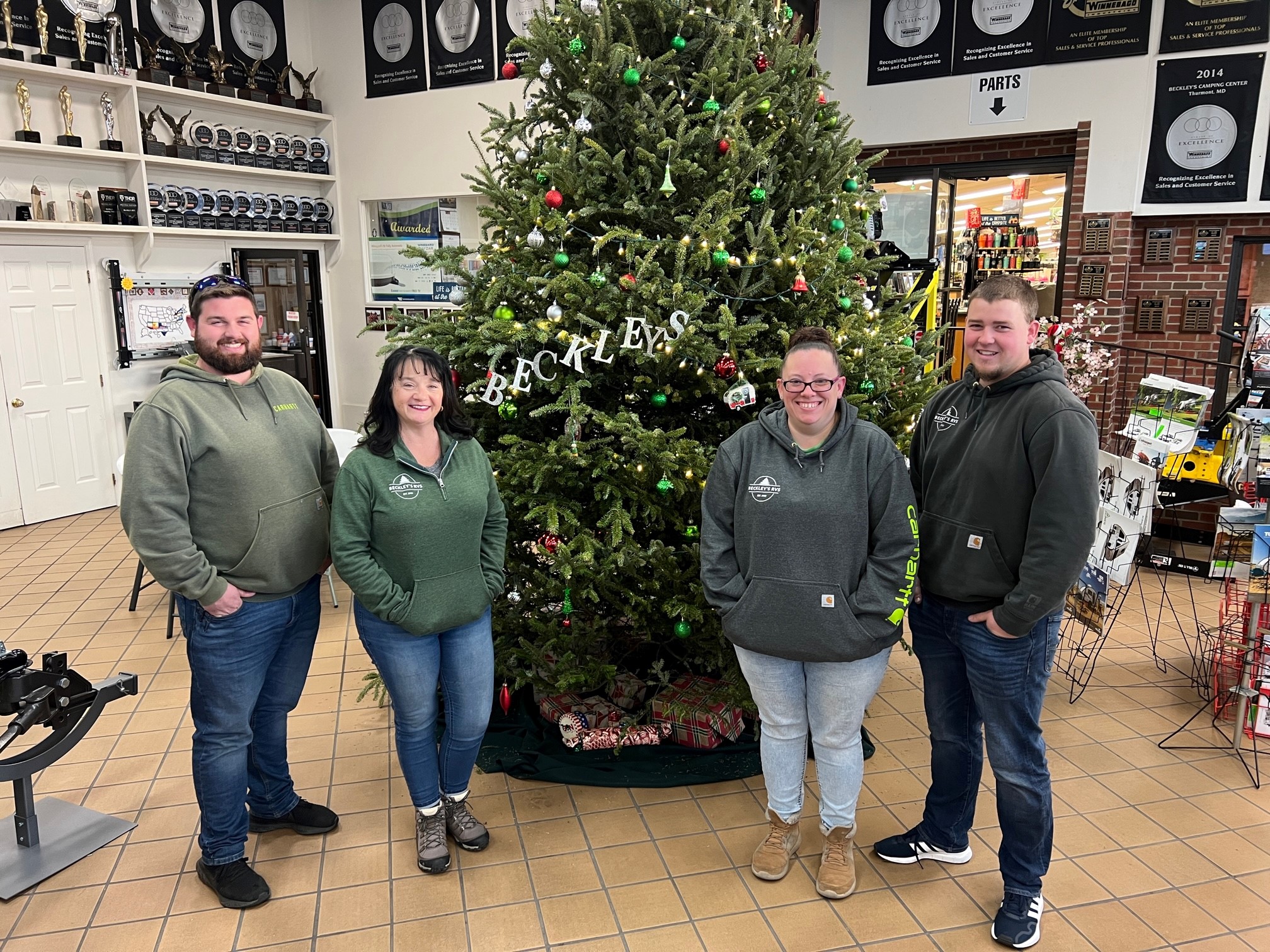 December 2022 - Jacob, Michelle, Heather, and Alex
This year the cold temps seemed to come quickly, so the rush was on! They kept organized, kept up the hustle, and, kept it all up with a smile. A wonderful service that helps our camping family year after year. This level of service is the #BeckleyDifference! Kudos to Jacob, Michelle, Heather, and Alex.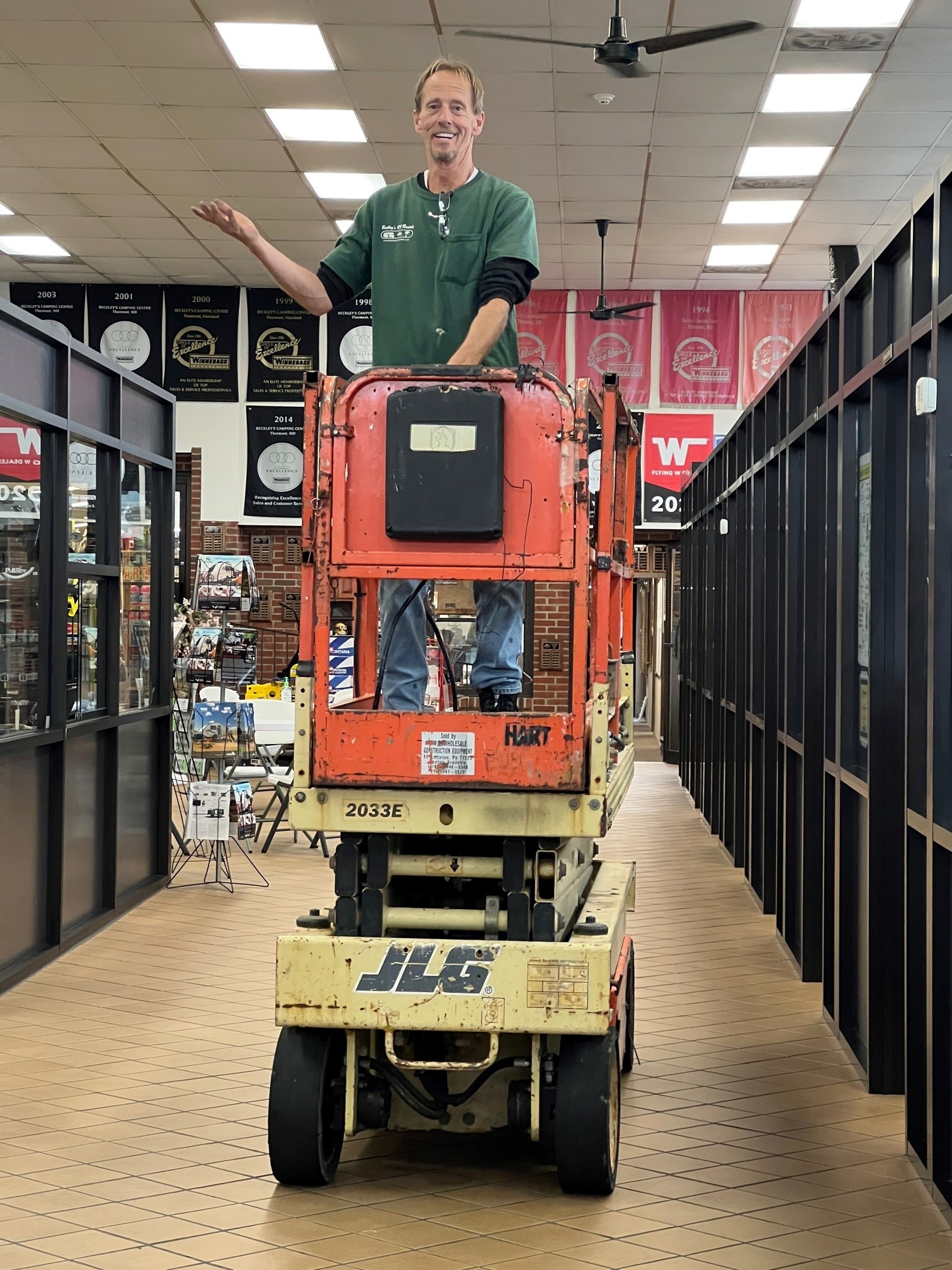 November 2022 - Matt Sorrells
Jack of all trades. Renaissance man. The catch all guy. Matt has been with us long enough to rebuild the entire place. haha As you might have gathered, he is our company fixer. 4 locations across 2 states with countless buildings, this guy literally does it all! We appreciate all you do to keep us moving along.
October 2022 - Joe and Allen
Joe and Allen joined our service team recently and as busy as it is, they got thrown in the mix immediately! Both have been phenomenal and great assets to our team. 💪

#TeamWorkMakesTheDreamWork #EmployeeApreciation #BeckleysRVs #RelaxExploreLIVE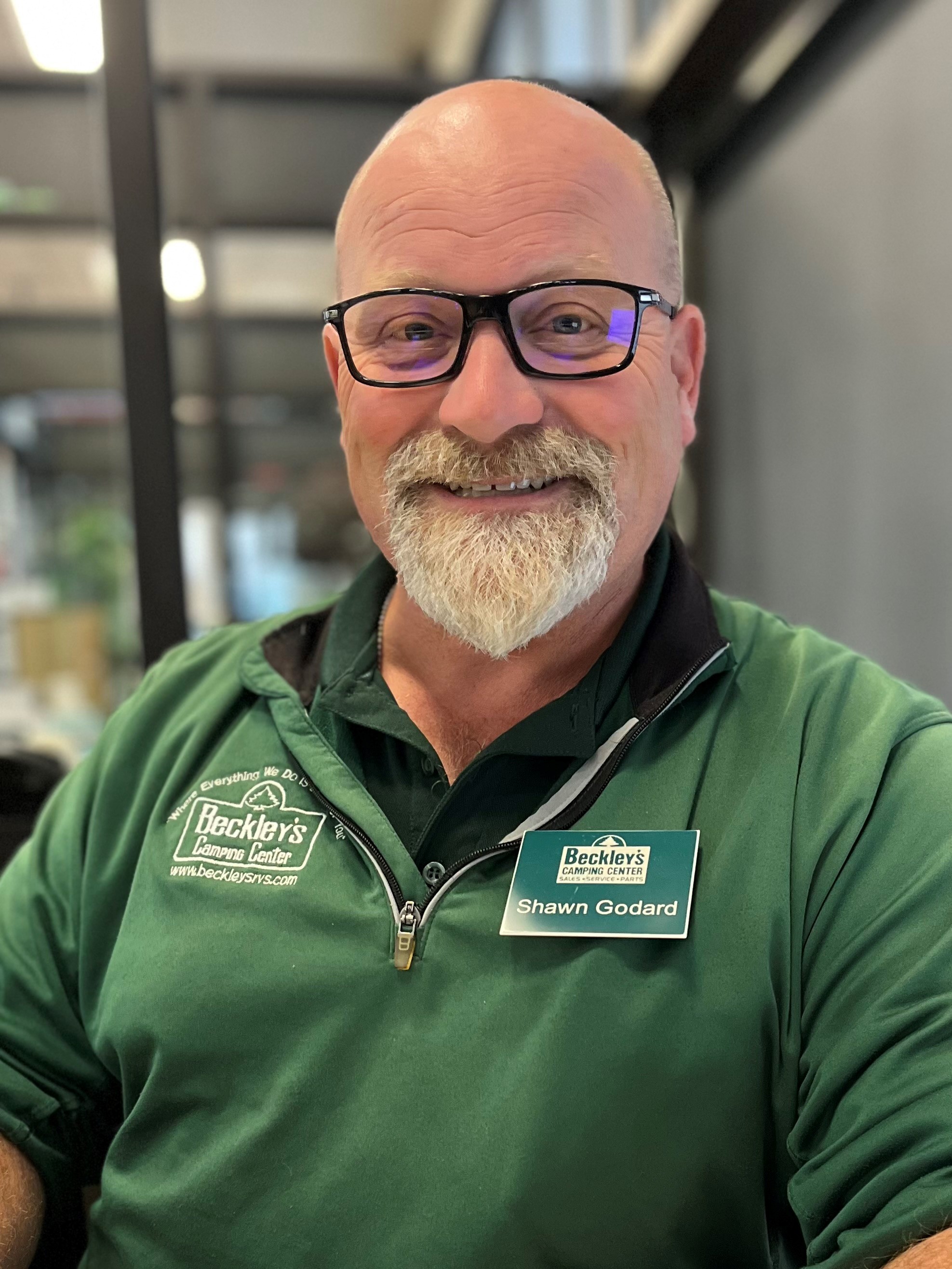 September 2022 - Shawn Godard
Super Fantastic!  Shawn is a Beckley's veteran, having been here for 20 years!  With all that experience, he wows his customers with his extensive knowledge, and keeps all of us - customers and coworkers alike - entertained with his jokes, whacky ideas, and awesome artwork.  We appreciate all that you do, Shinyhead Shawn!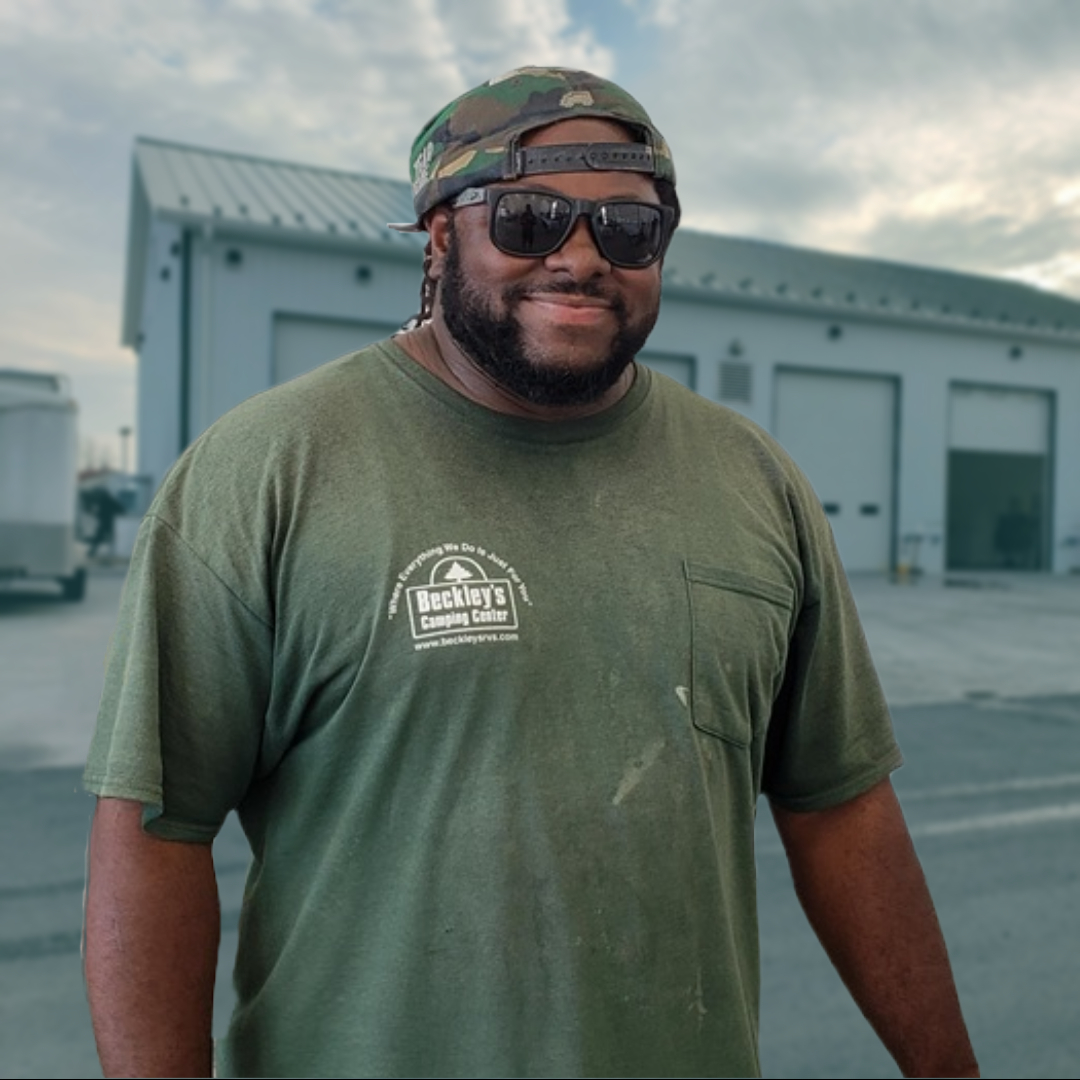 August 2022 - Marcus Kersey
Marcus has been with Beckleys for 4 years. He brings dedication, enthusiasm, and is always team-minded and selfless. We appreciate your loyalty to serving our customers, thank-you!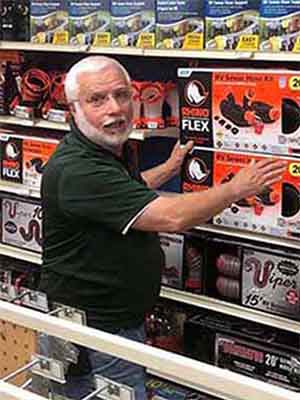 July 2022 - Rich Conner
Celebrating our hard, versatile worker bee in our Parts Department, Rich has been with us for 2 years now.  Restocking, online orders, builiding kits for our Coleman customers, inventory, and assisting customers, this guy helps anyway he can - he does it all!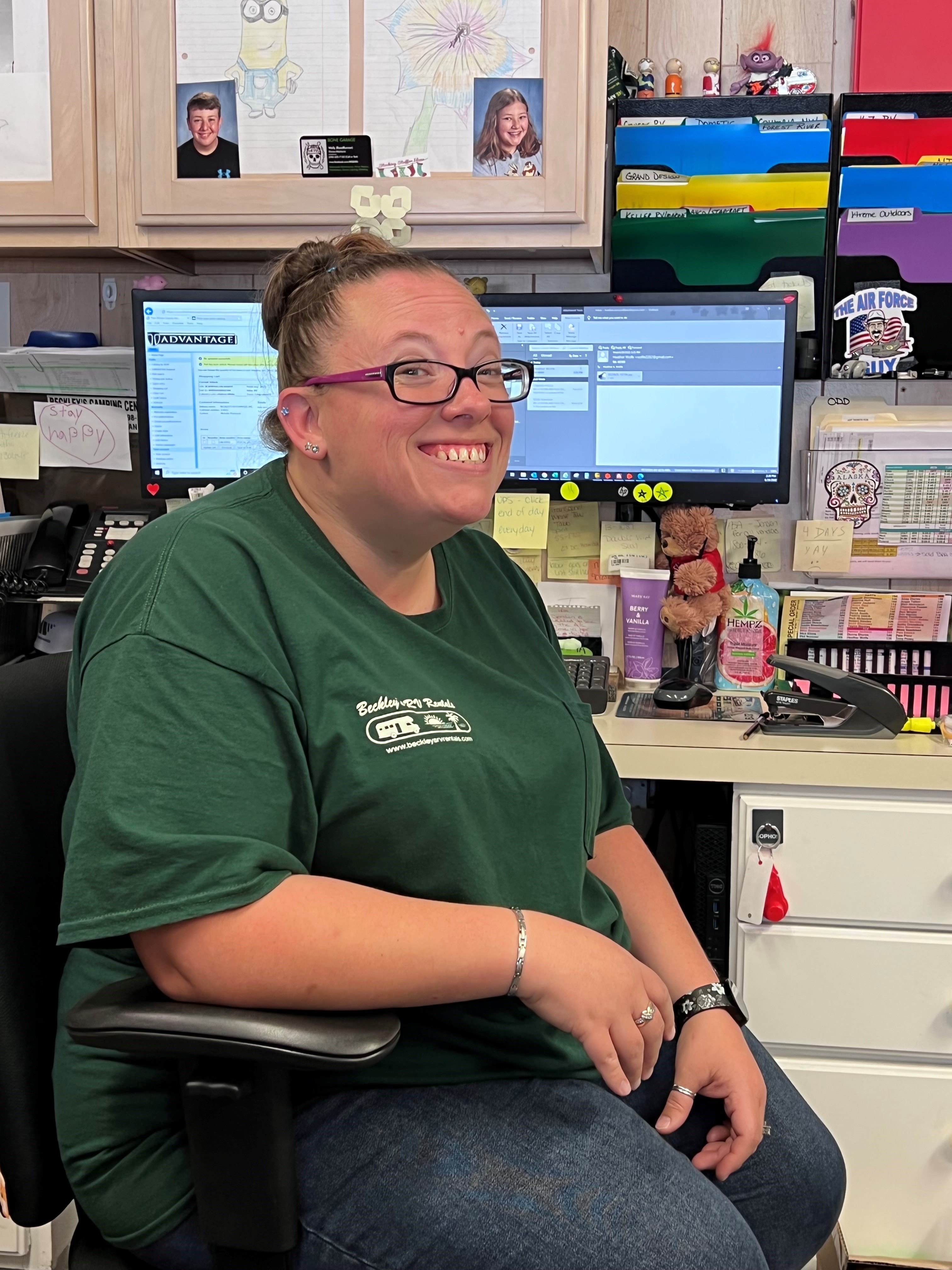 June 2022 - Heather Wolfe
This goofy girl is getting the laughs and work done.  She has been a great asset to our PDI Department.  When someone is out of the office, she not only does her job, she steps in to fill that position.  What a wonderful team player!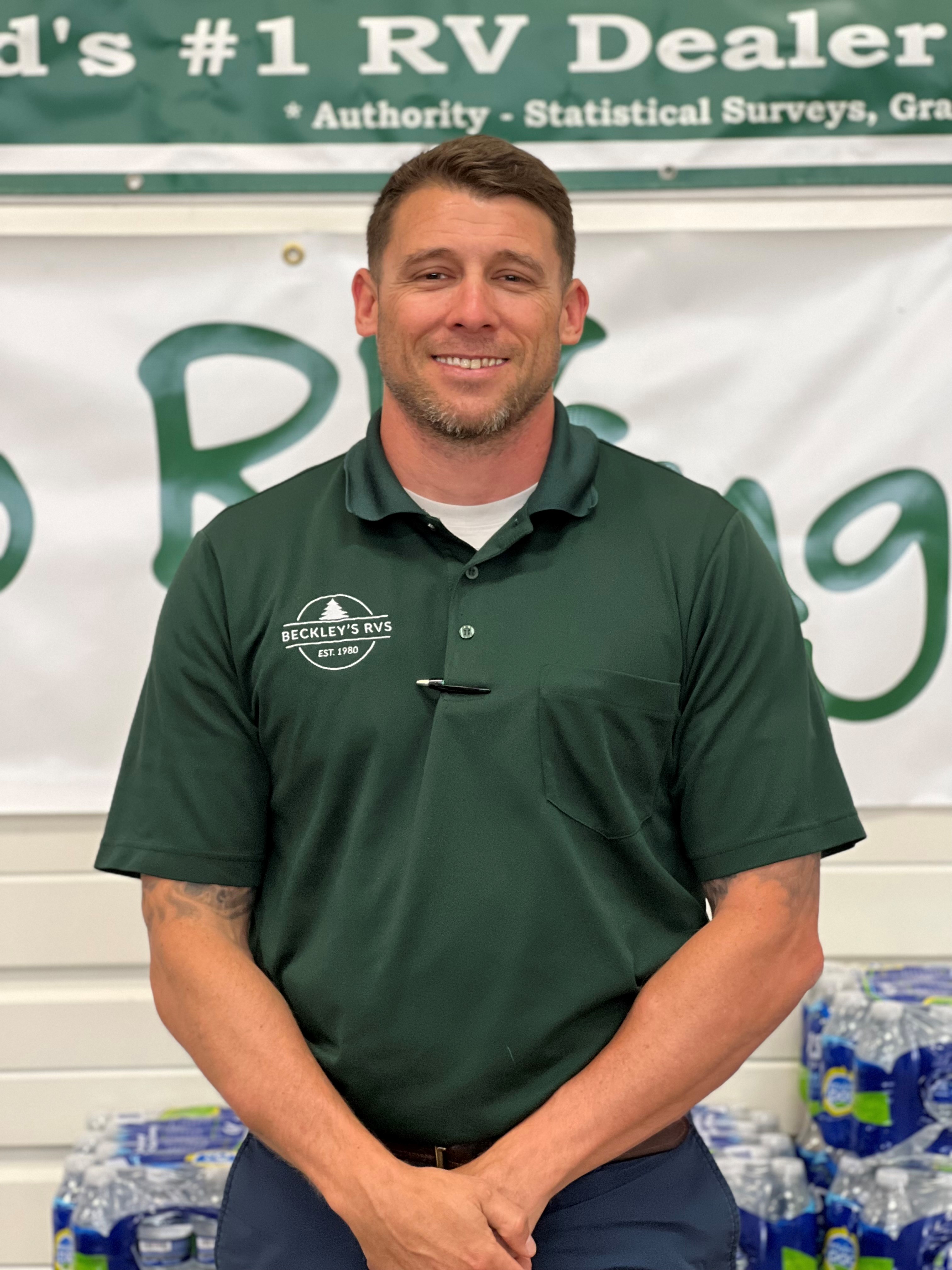 May 2022 - Justin Todd
Justin has been at Beckley's RVs for almost 4 years working in our Finance department - came to us via the automotive industry. Dedication, always coming to work ready to attack the busy day, and a positive attitude is why we like him around!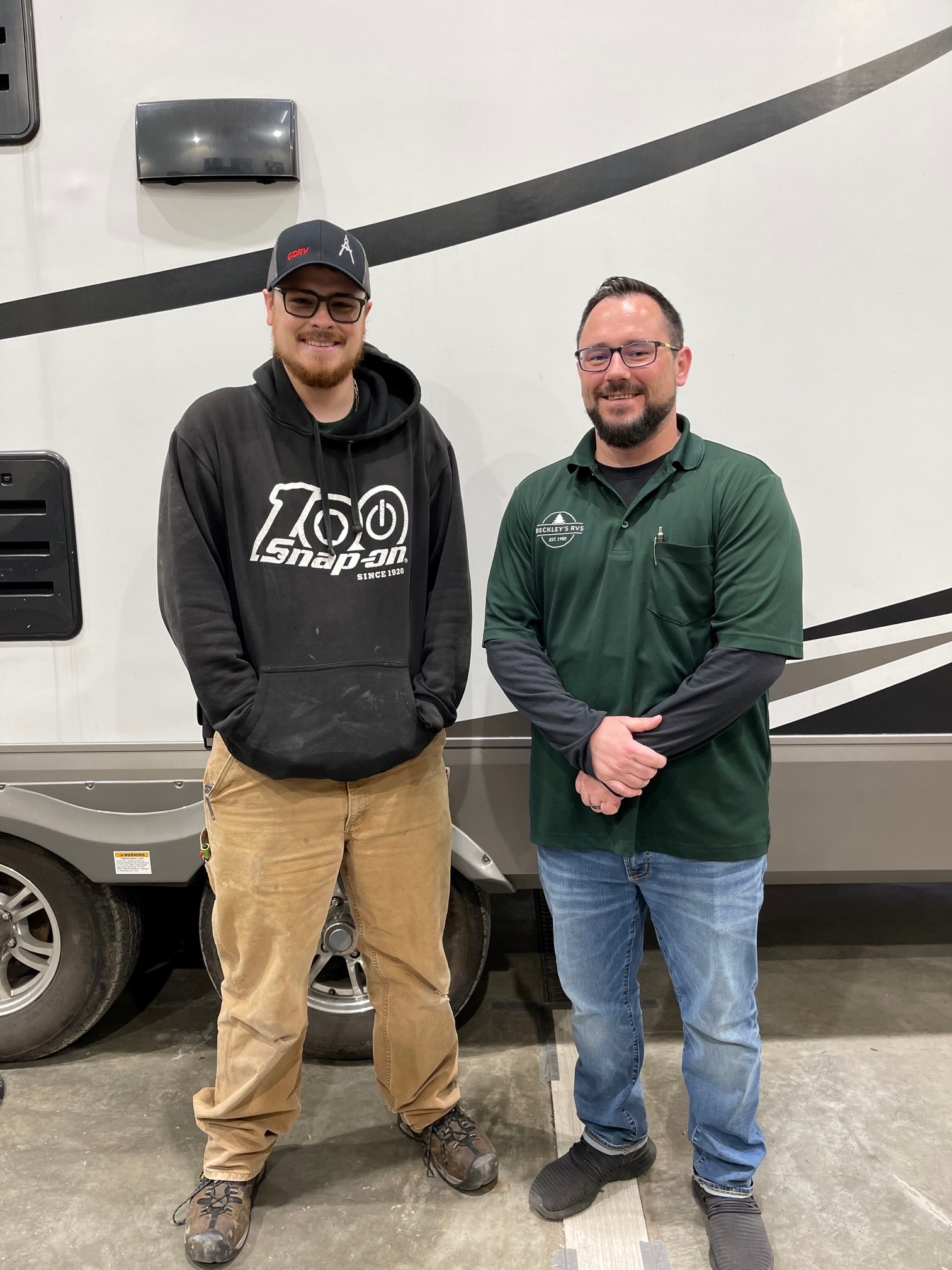 April 2022 - Bobby and Tony
"Outstanding customer service," "very responsive," "he was professional and prompt" are just a few of the AWESOME comments by a recent customer for these two service guys. Nice work Bobby and Tony!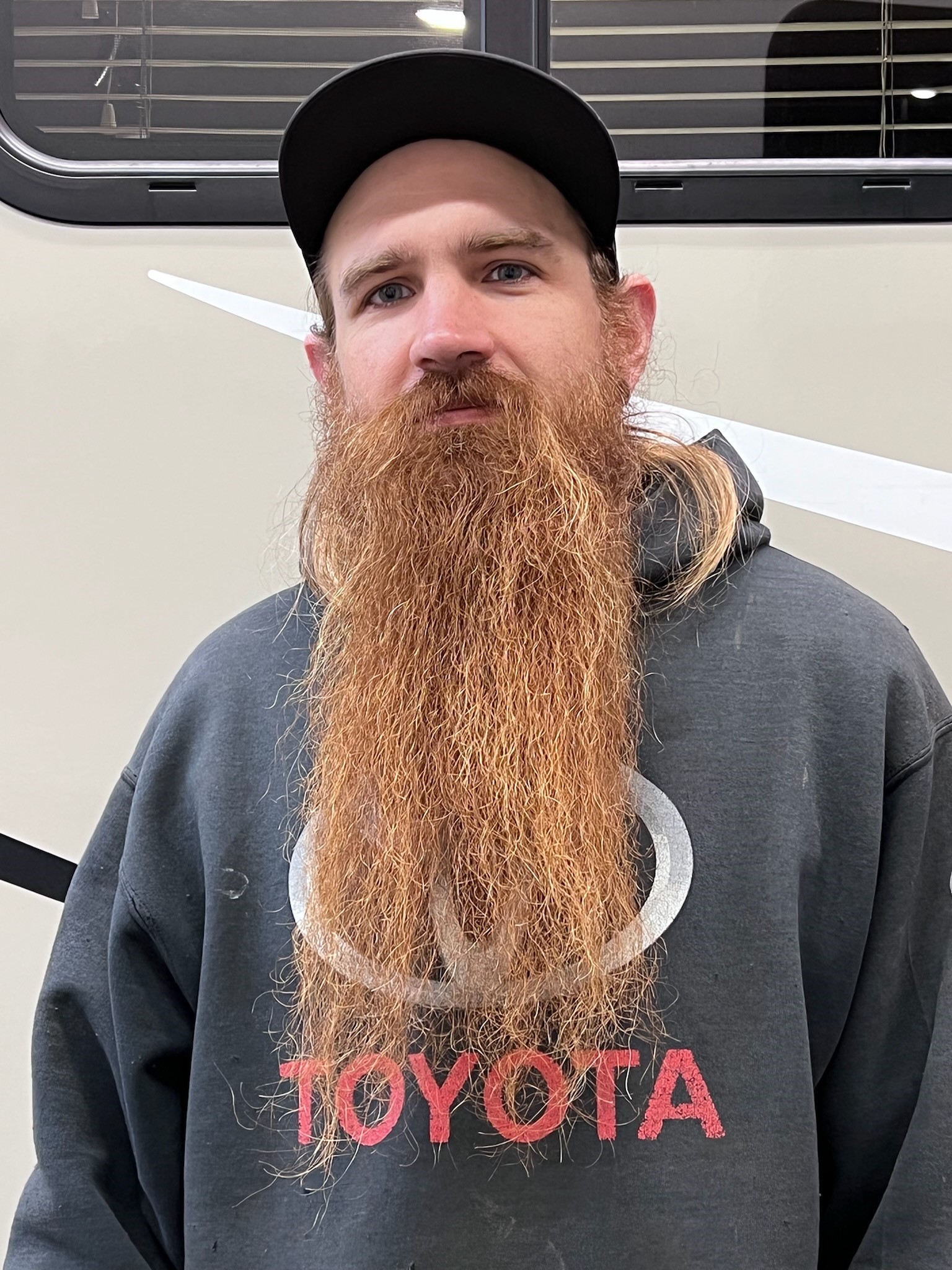 March 2022 - Dwayne Vaughn
Dwayne works in our PDI department hooking up customer's tow vehicles. Not sitting idle, you will just about always find a tool in his hand, working extra hours, prepping for the next day, and all the good things necessary to get our customers out the door sooner than later to start enjoying their RV!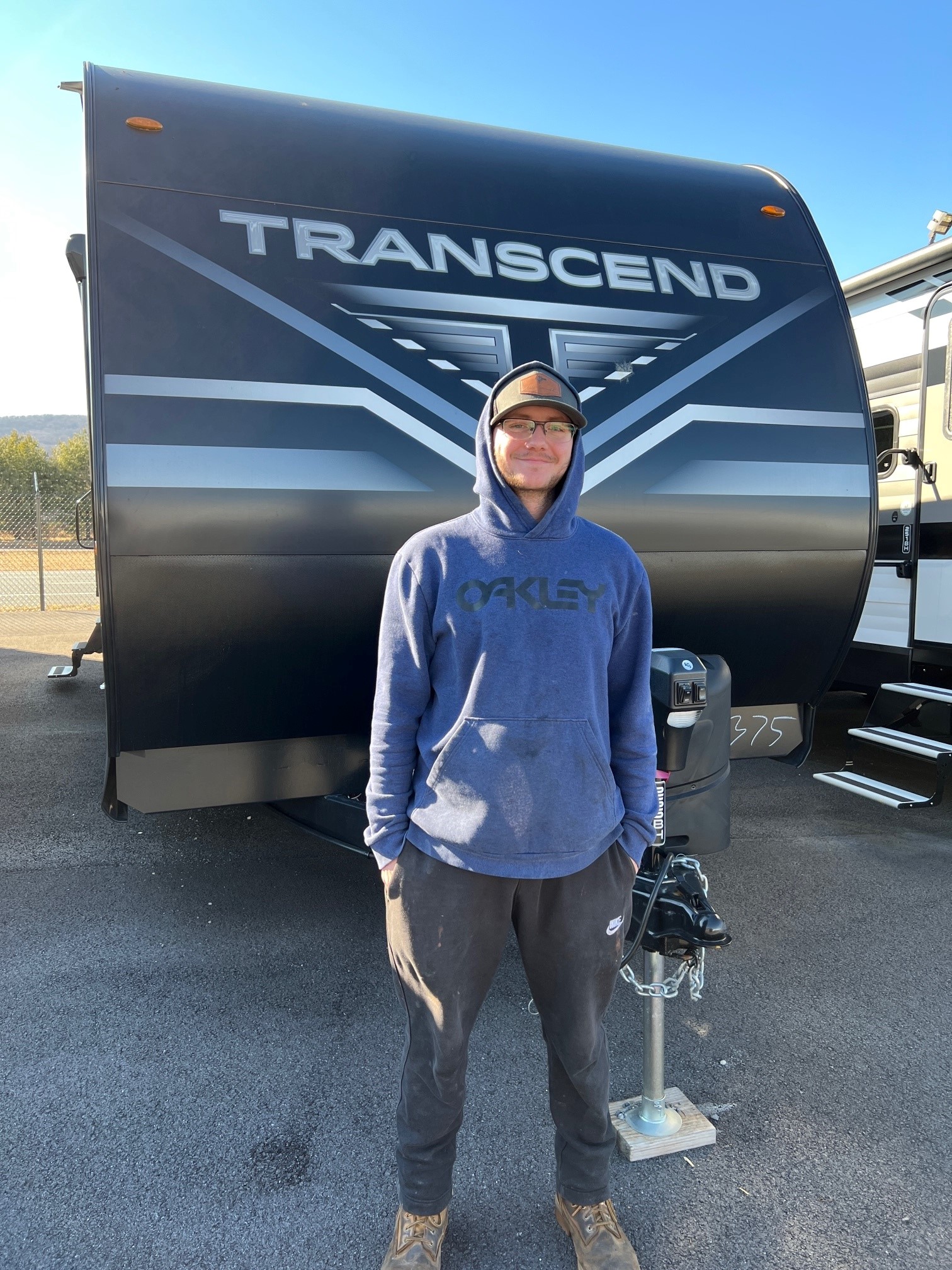 February 2022 - Ryan Lucas
Not new to Beckley's, he has been here for almost 4 years now working in our Detail department. This was his fist job and we are glad he came our way. When a Manager can say an employee is dependable, that is saying something! 🎉 Congrats 🎉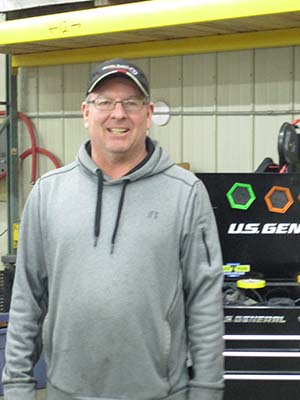 January 2022 - Andy Kelley
Andy came to us from outside the field of the RV industry. He has a long time experience with construction and relating areas to be able to show of his service talents. His enthusiasm in learning and tackling hard situations, staying until the job is done, work is complete and tidy, are a few reasons he is a great addition to our Frederick team! If you see him, please give him a congrats!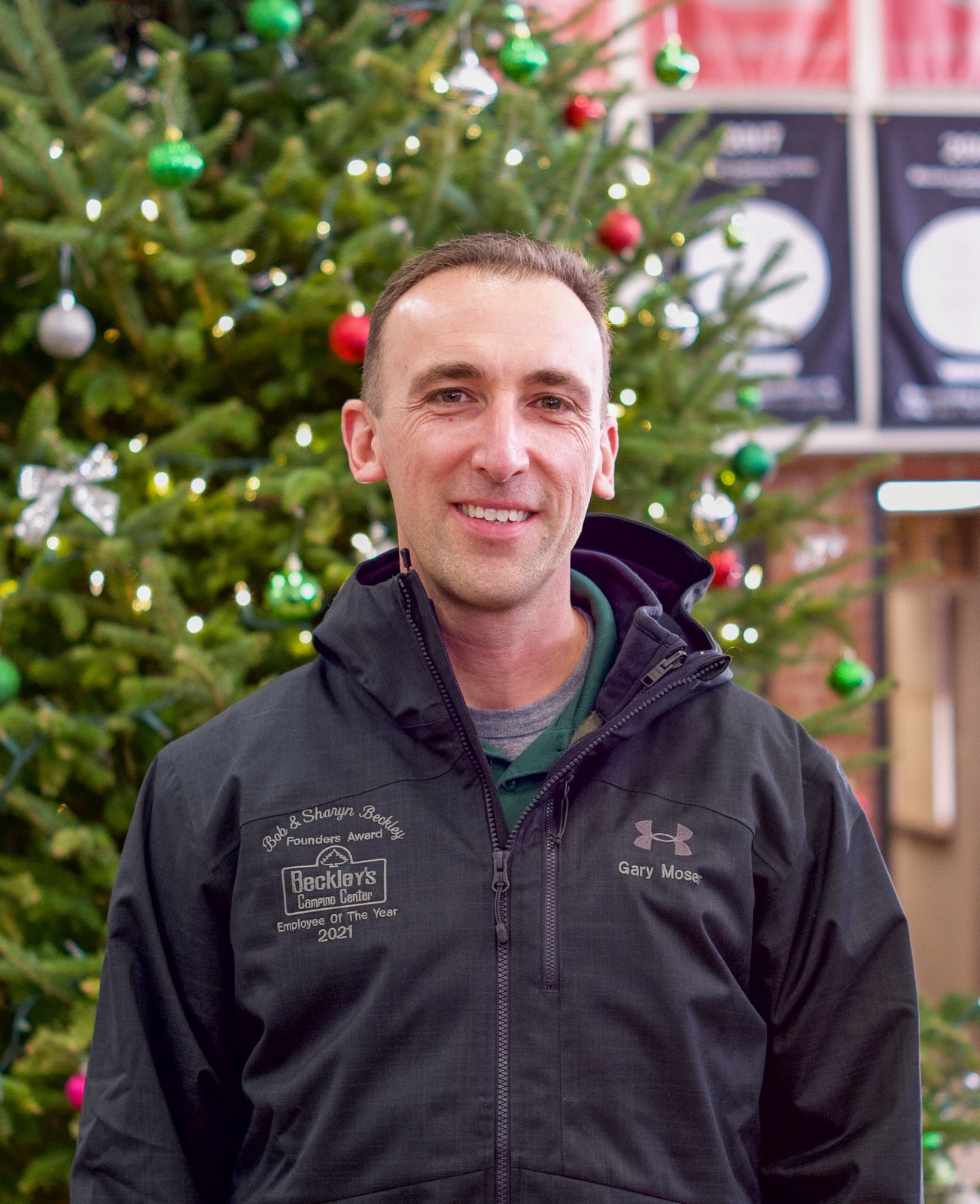 2021 Employee of the Year - Gary Moser
One of the hardest working employees, consistently on the job early and stays late, dedicated to his fellow working family and the company, commitment to our camping customers, striving for the best of all around him, this is why he is and easy pick for our Employee of the Year.  Congrats Gary!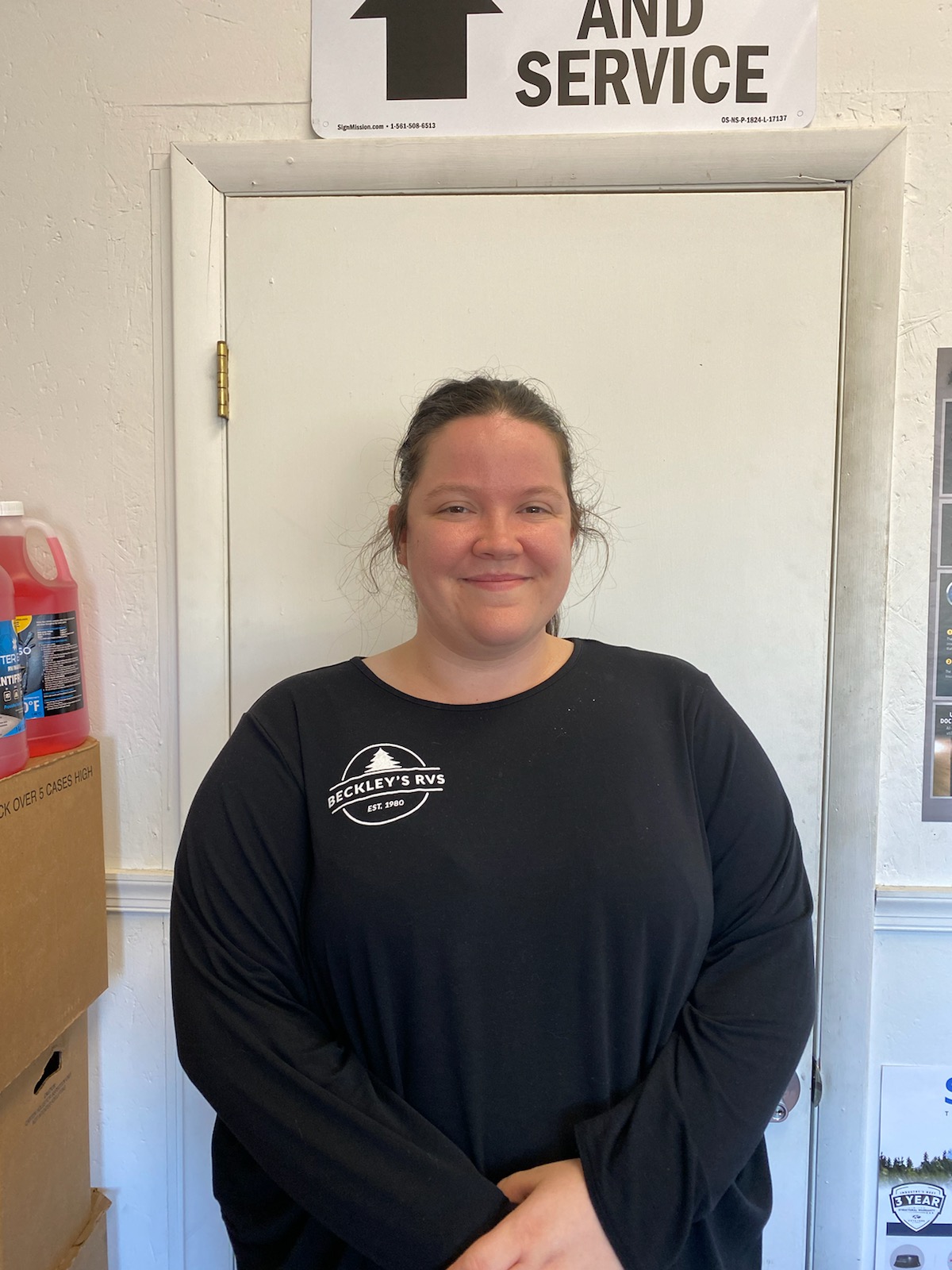 December 2021 - Brianna Holt
Brianna continues to receive glowing unsolicited reviews through emails and phone calls. Her personal approach with our customers where you can just see them feel very comfortable as they interact together. Her job performance is exemplary! She quickly masters and continues to learn giving her the edge for professionalism and dedication to the best in customer service. Congrats!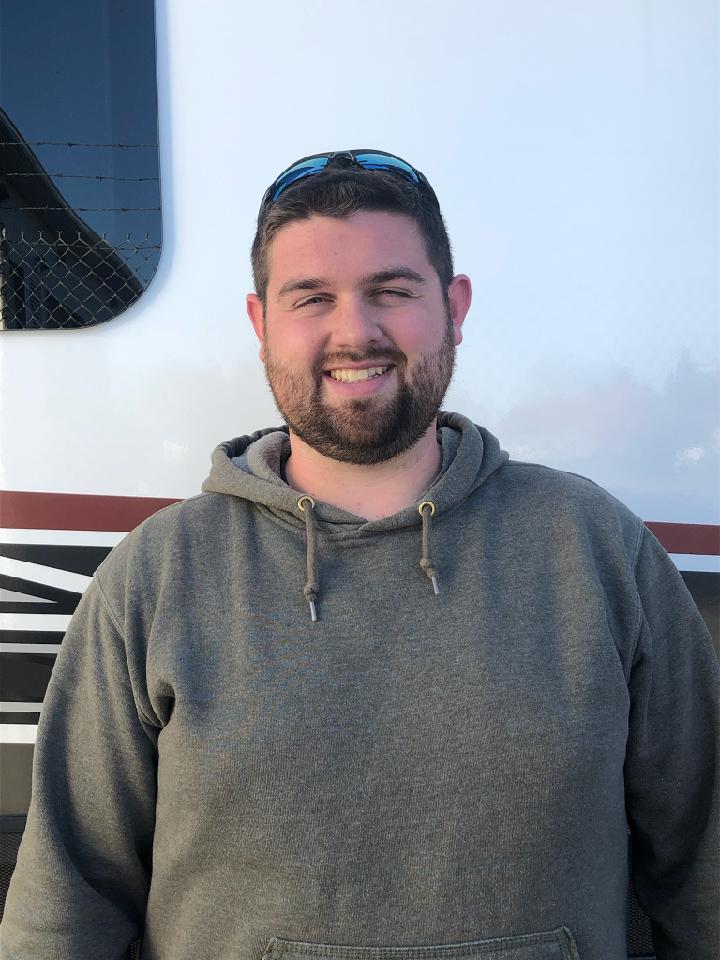 November 2021 - Jacob Walter
Mr. Scarborough had a recent service appointment - he just purchased his Montana in September. He came back to get help to reset the jack system and a hitch adjust. In conversation with our PDI Manager Michelle during his appointment, Mr. Scarborough stated to her that he has been with another dealer for the last eight years that is much more local for him - he lives almost 2 hours away from Beckley's RVs and camps even further. The items that needed addressed could have been done by any dealer. However, he said he came back to us for one reason, Jacob Walter! Well done Jacob!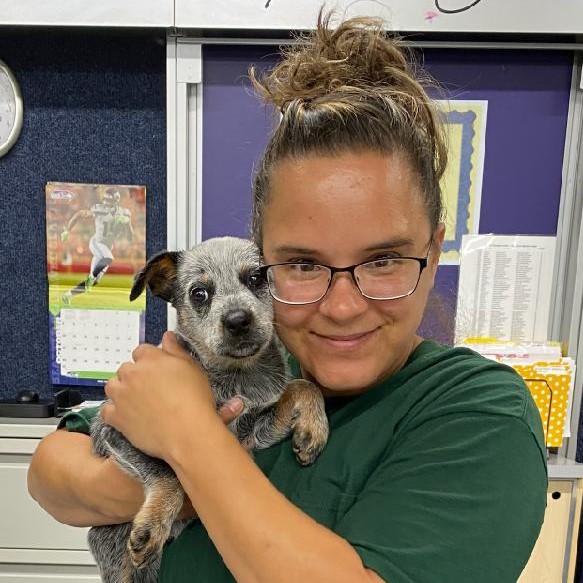 October 2021 - Jessica Hough
Jessica continues to go over and beyond supporting our efforts for various events recently - working multiple days, long hours, and never a complaint. Always with a smile, coming in early, leaving late to make sure her duties are completed and her customers happy. Now in our rental department, she continues these awesome traits to shine and succeed. Cheers to her!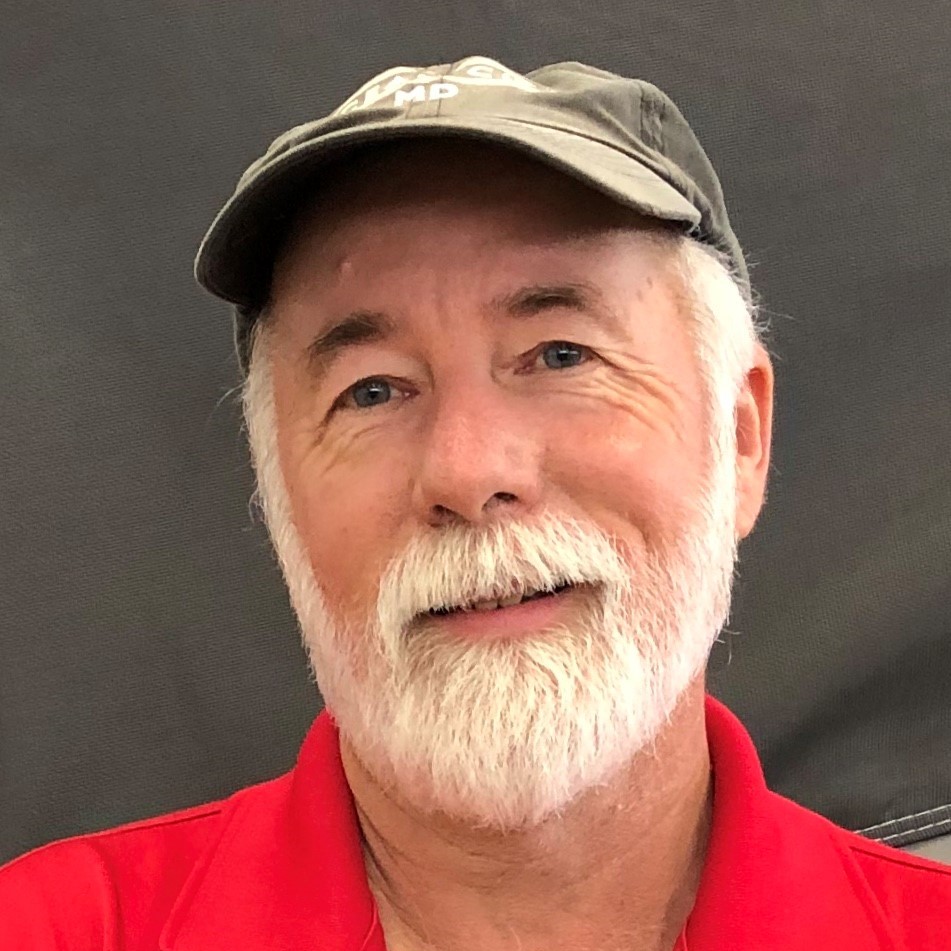 September 2021 - Dan Dunleavy
Dan's position says Porter, however, he does so much more. He is also our only detail associate, transport driver, and back up sales associate as he welcomes and listens to our customers when they arrive to the lot and all sales associates are with other clients. Our customers love him! New Oxford set a new record in August 2021 delivering 29 units - Dan detailed all himself while still managing to keep the lot straight, picked up product from our Thurmont location, and making a few deliveries.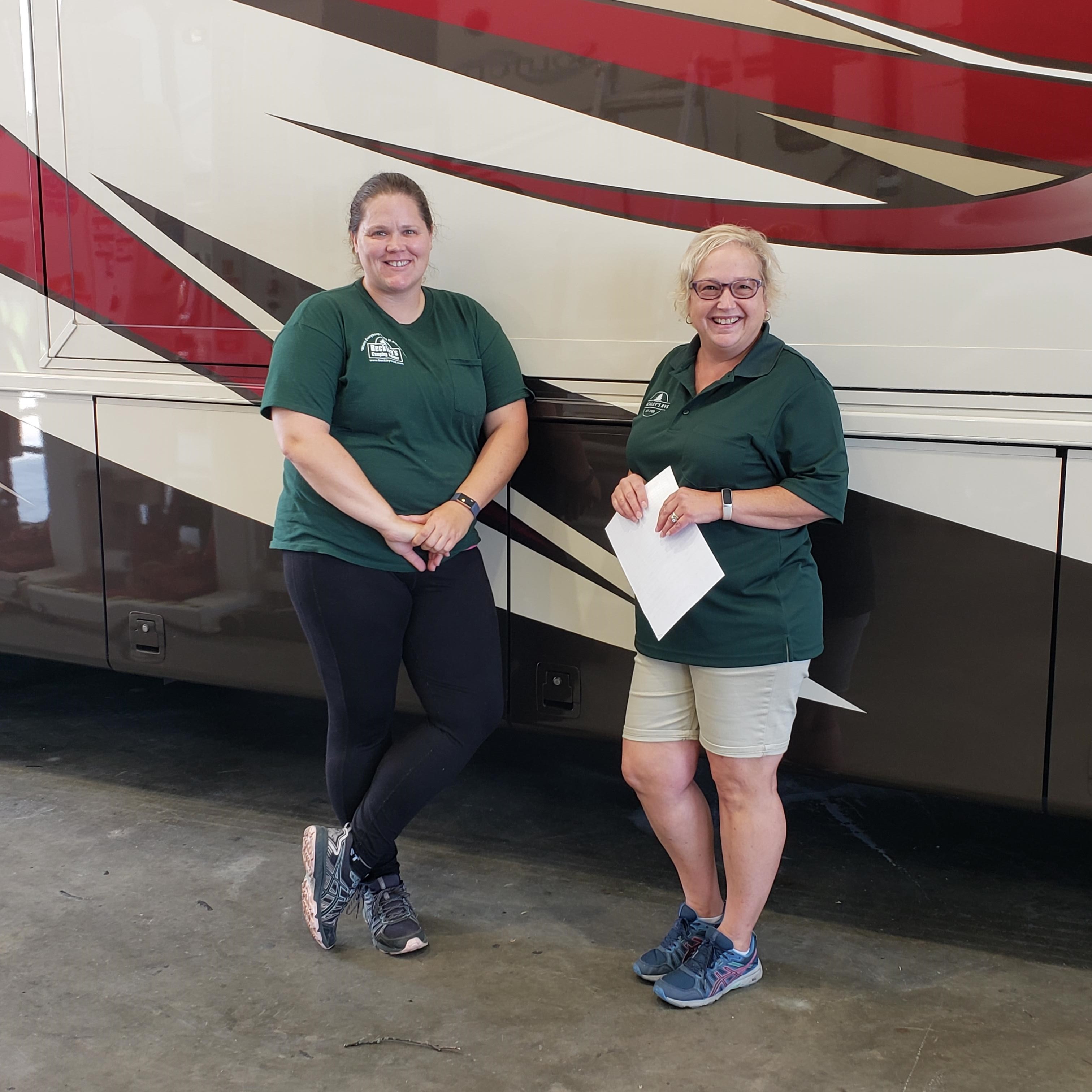 August 2021 - Kathy Droneburg and Alisa Disney
These ladies are both new to us and are both extremely hard workers with the best attitudes. They are up for any job and always willing to do anything you ask of them. They are an amazing asset to our service team. They both bring some much needed fresh air!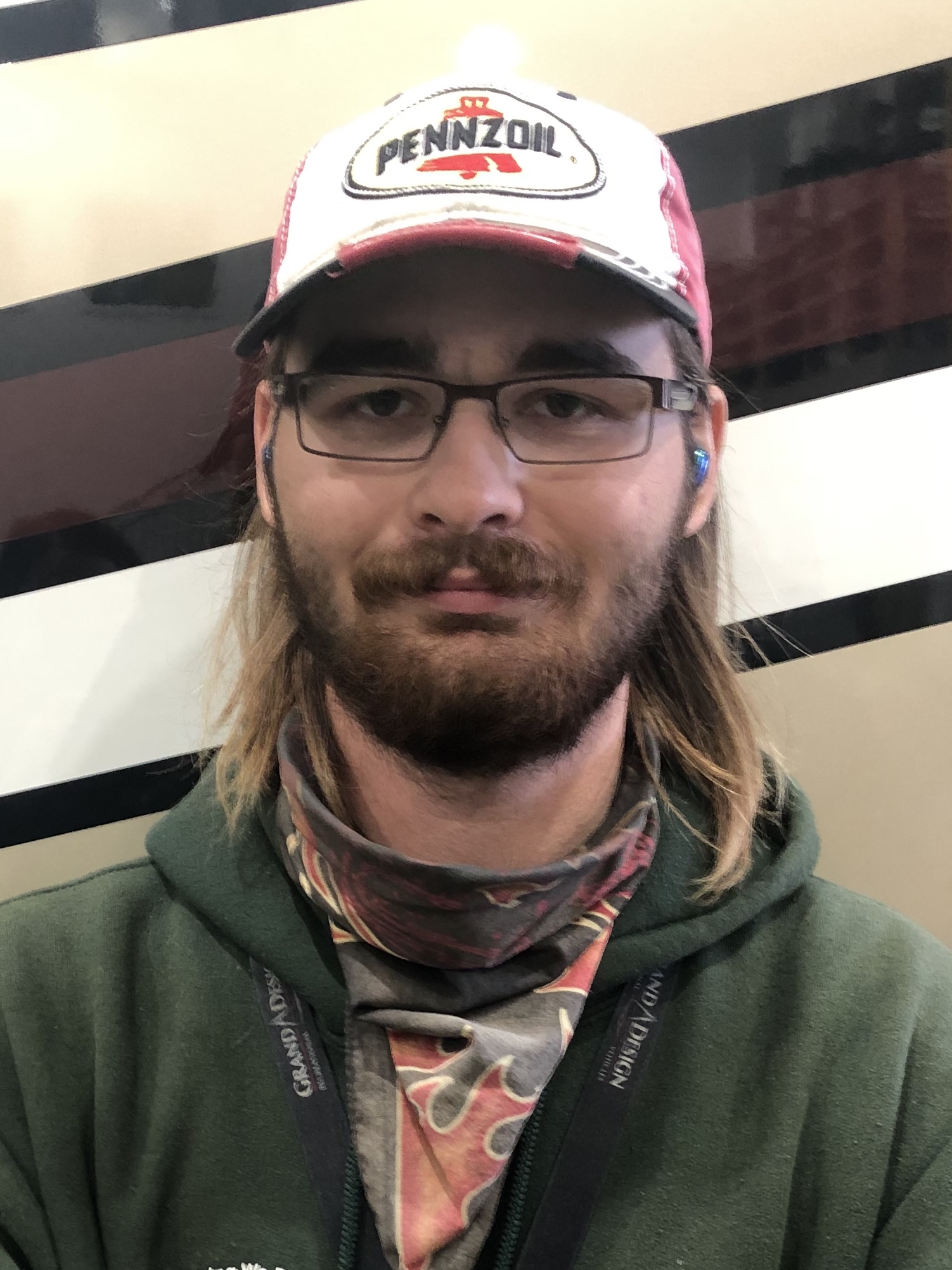 April 2021 - Brandon Strain
One of the hardest working Porters we've had. Comes in early, stays late, works in the rain, etc. He is such a team player, we are glad to see him rise in our organization. Congrats!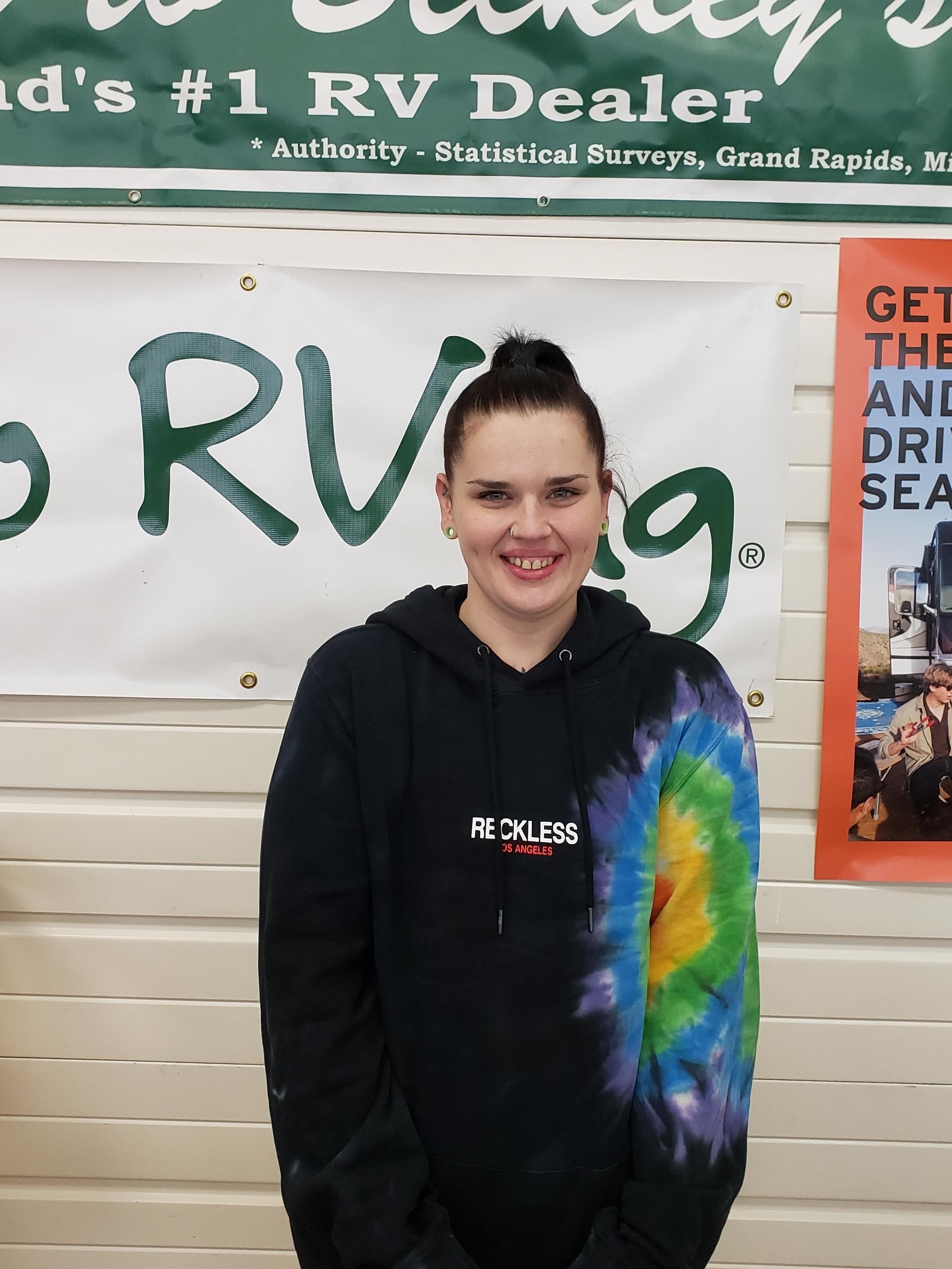 March 2021 - Taylor Anders
Behind the scenes as one of our Interior Detail members, but her drive to do her best, her care for our customers, and commitment to be at work every day does not go unnoticed. Thank-you!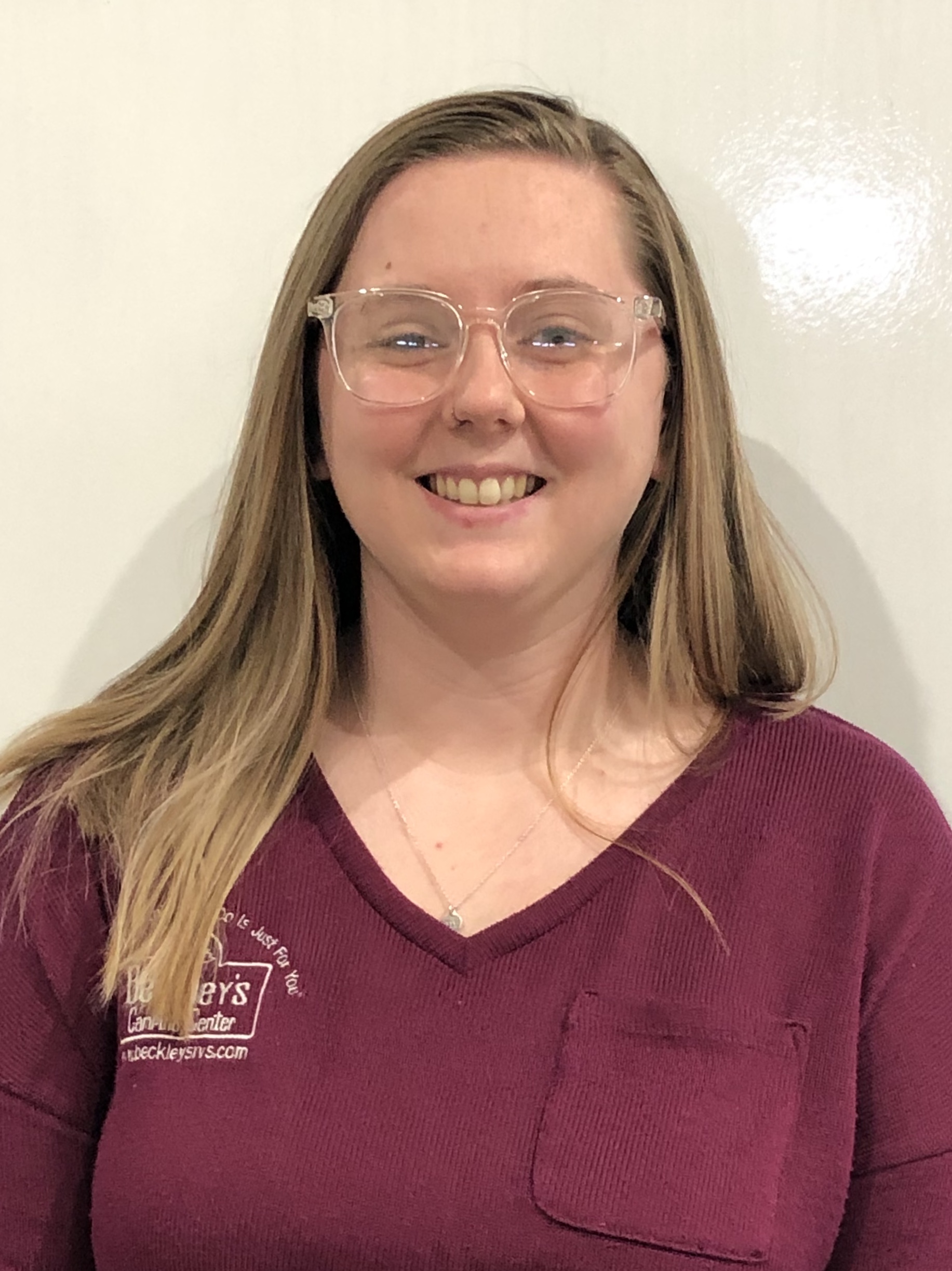 February 2021 - Casey
Many of the pillars we look for in an Employee deserving of this award each month, Casey not only possesses them, but has done so while wearing several different hats lately. We appreciate the hard work and dedication to help the team through a tough month. Congrats!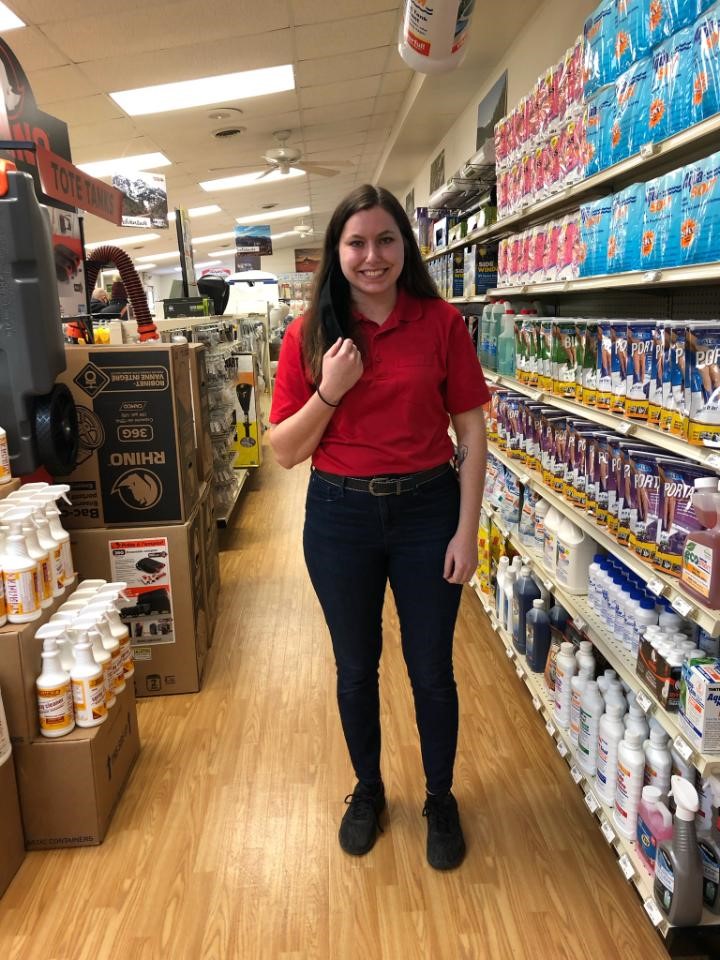 January 2021 - Liz Dillard
She soaks up information to learn like a sponge in water. She works hard to help any customer that walks in our door. Recently, she has taken on a new role and hear she's owning it like a boss! Congrats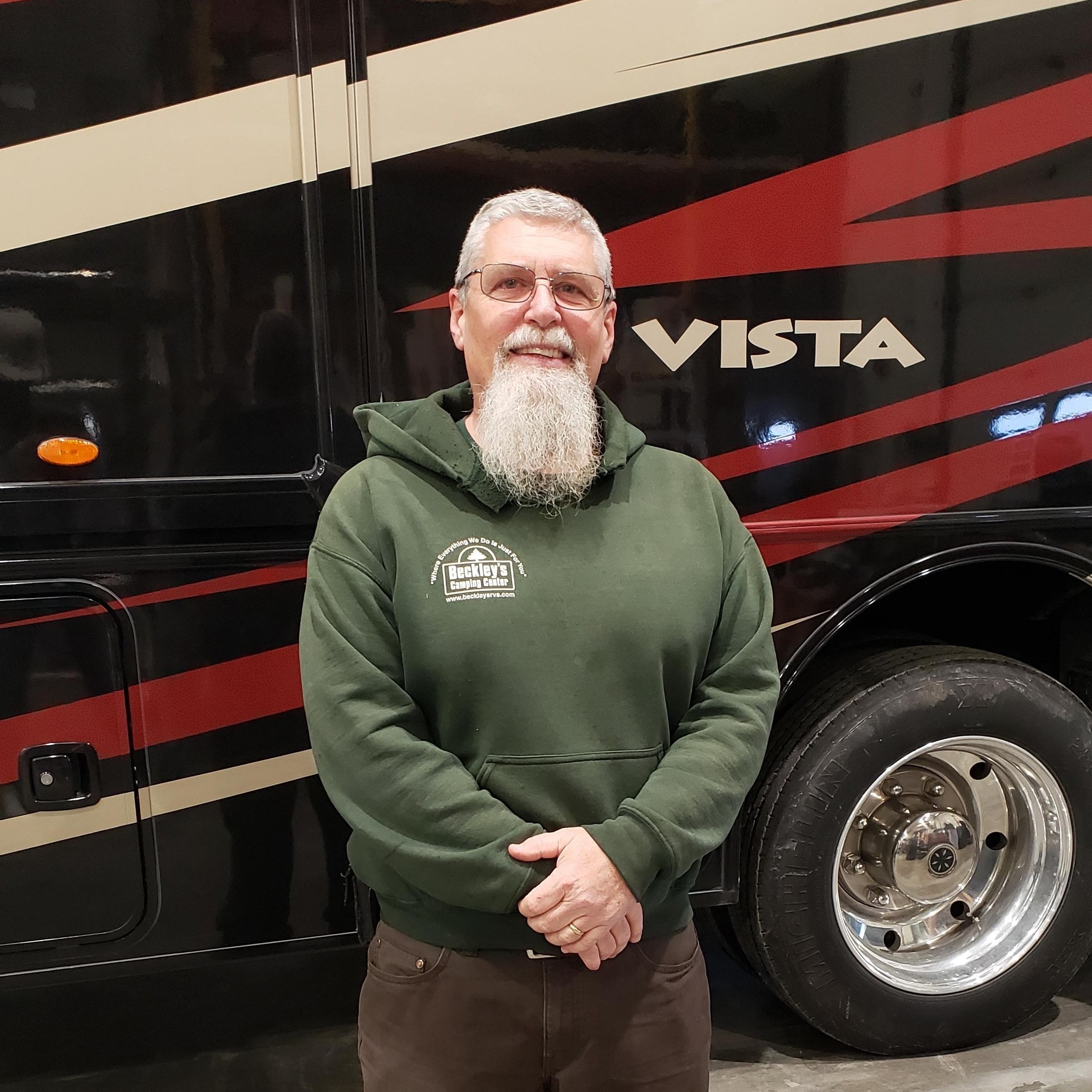 2020 Employee of the Year - John Lewis
He gives it his all everyday fro the dealership and the customers. he always wants the job done right and doesn't settle for anything less - from 1994, he has given us his all. Employee of the year, Mentor of the decade. Thanks John!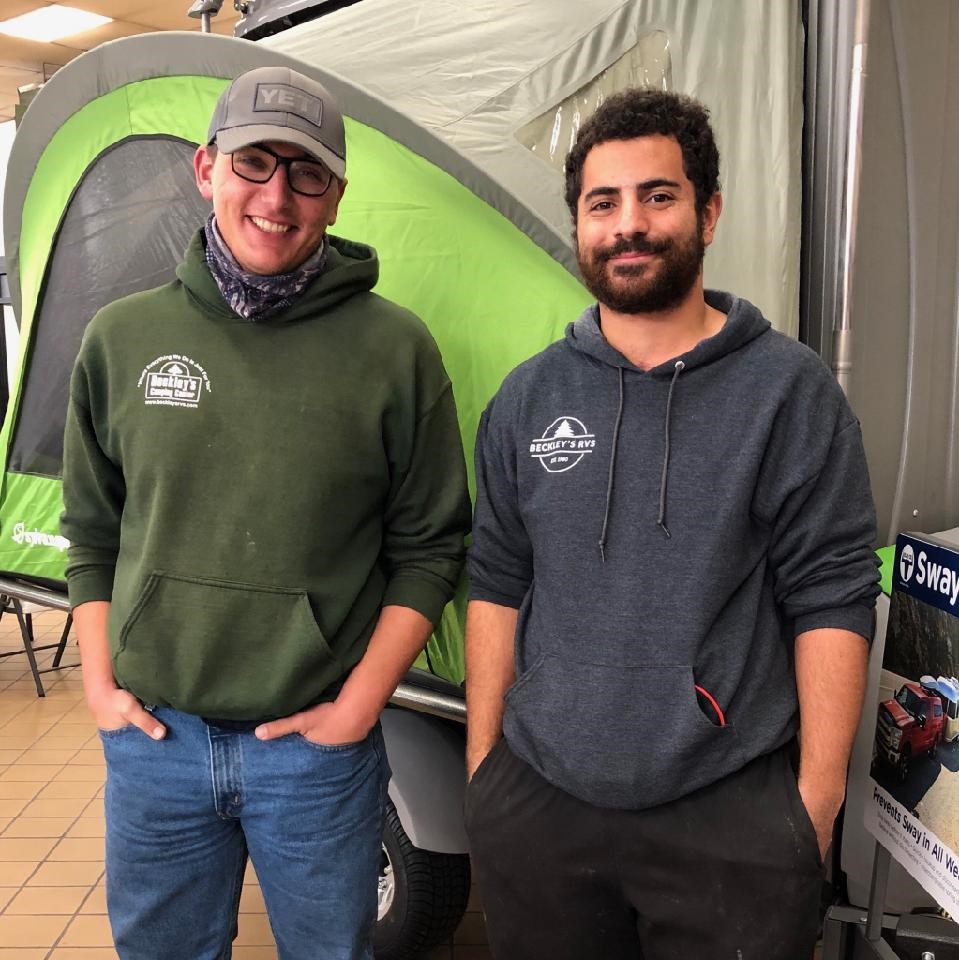 December 2020 - Zack and Mike
Have you seen our lot lately after the new pavement job? Doesn't it look great!!! No, these guys didn't pave it, but they moved the RVs. Moved them once. Moved them around again. And, moved them one last time in line and pretty. We appreciate your efforts!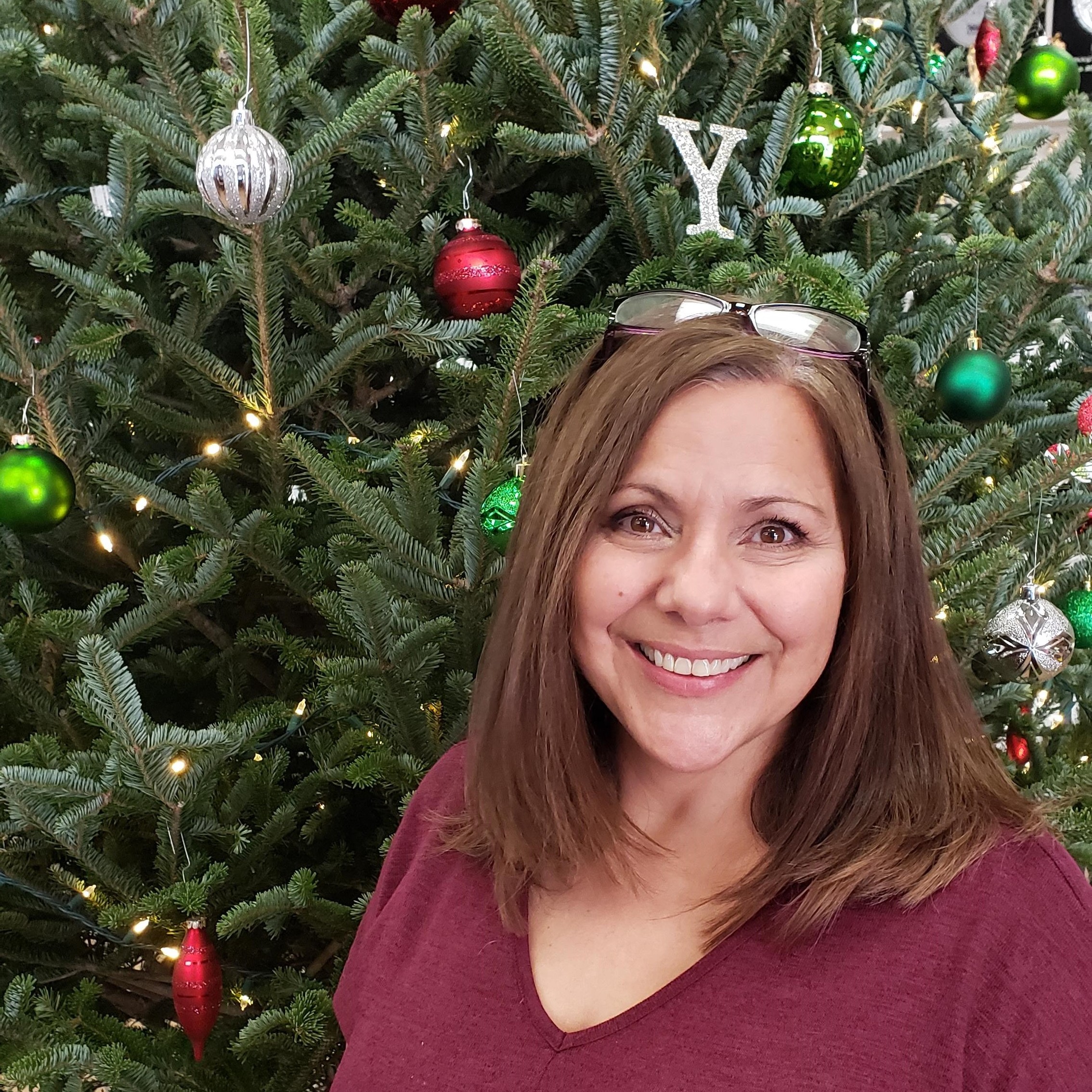 November 2020 - Layla Watkins
As if 2020 wasn't alreayd challenging for most of us. Now add all the COVID initatives, add in a new health plan, she has not skipped a beat! Thank-you
October 2020 - Gage Carbaugh
This guy...what a work horse! In the year with us, he has only missed one day - comes to work to work. We appreciate your efforts!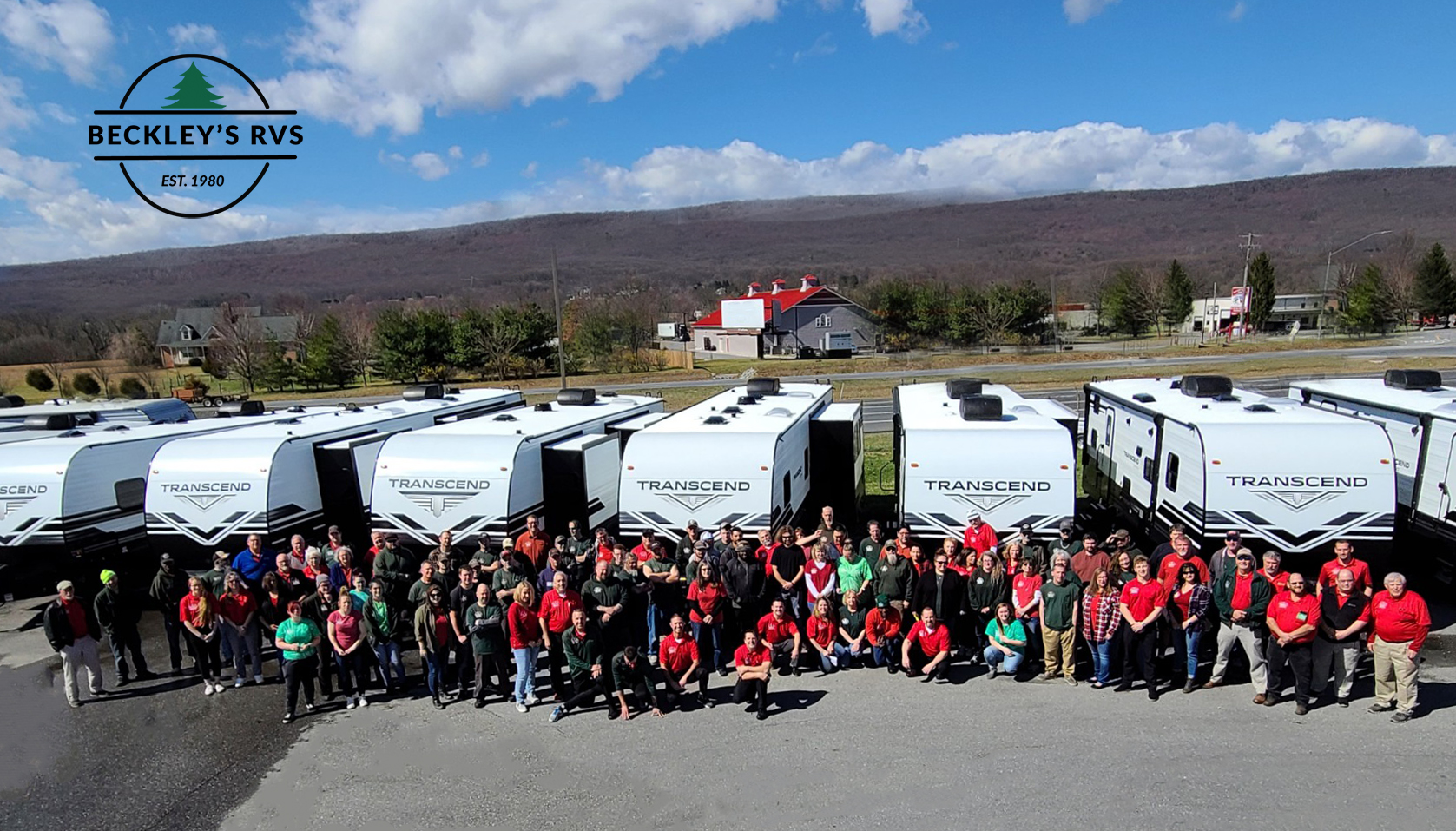 September 2020 - EVERYONE!
#TeamWorkMakesTheDreamWork!
August 2020 - Donna Shores
Donna always has a smile, always draws the fun out to make it an exciting day, and always putting the best foot forward.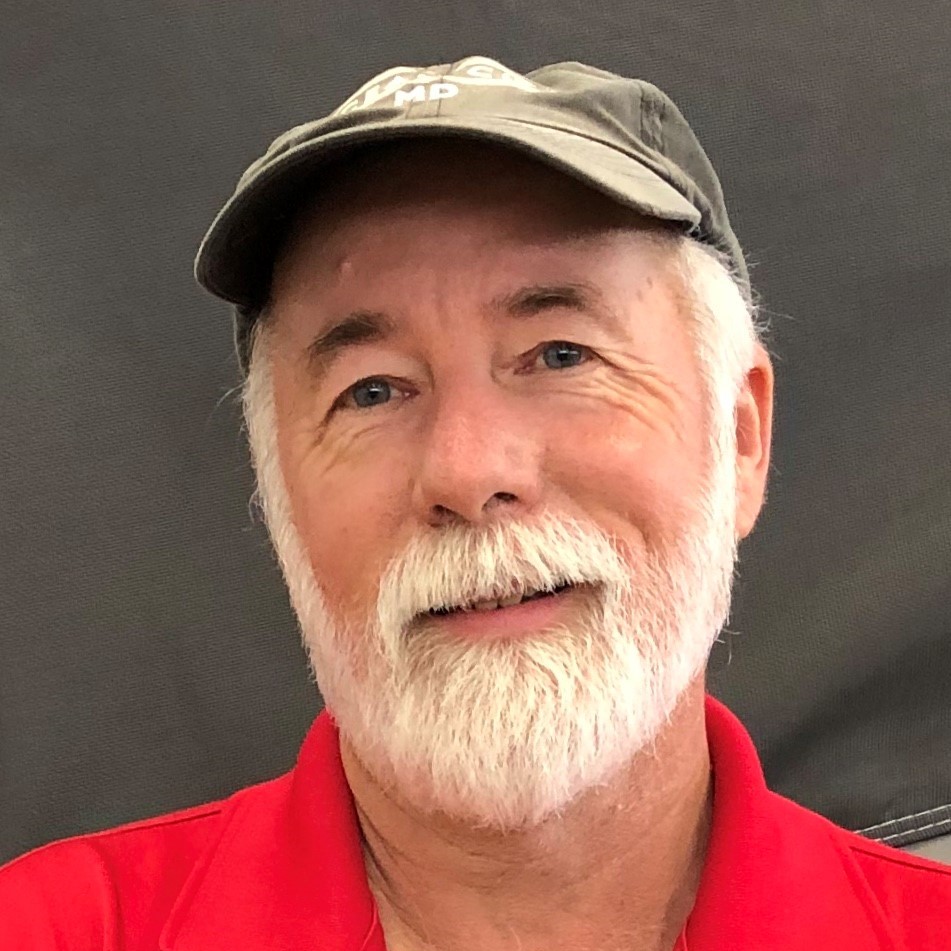 July 2020 - Dan Dunlevy
Dan is our New Oxford, PA location's Porter. He is always hustling, always offering assistance to anyone, and you get a side of enthusiasm with it all.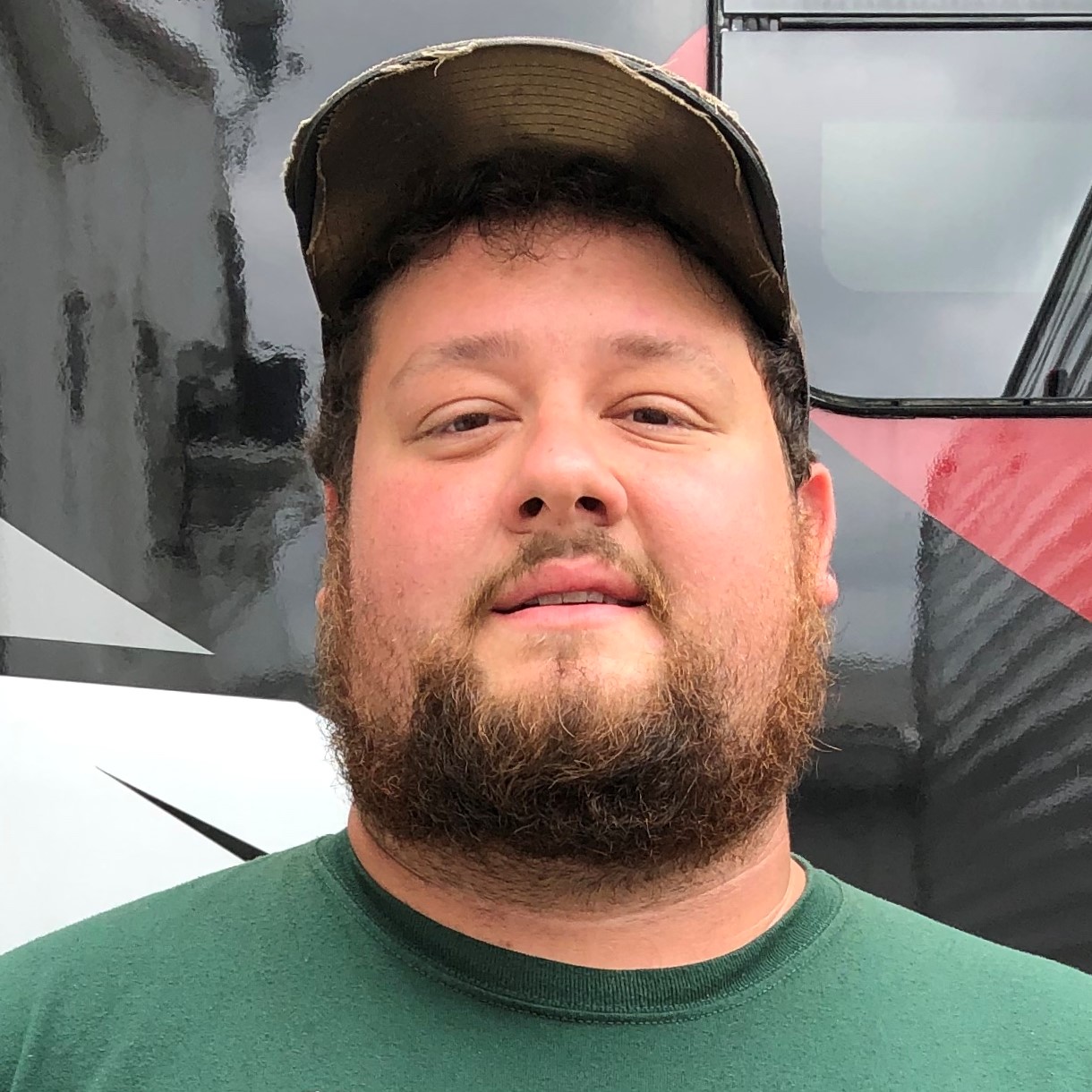 June 2020 - Shane Wagner
Shane is our PDI "go-to" guy - reliable, comes in after hours, and gets his work done well beyond expectations.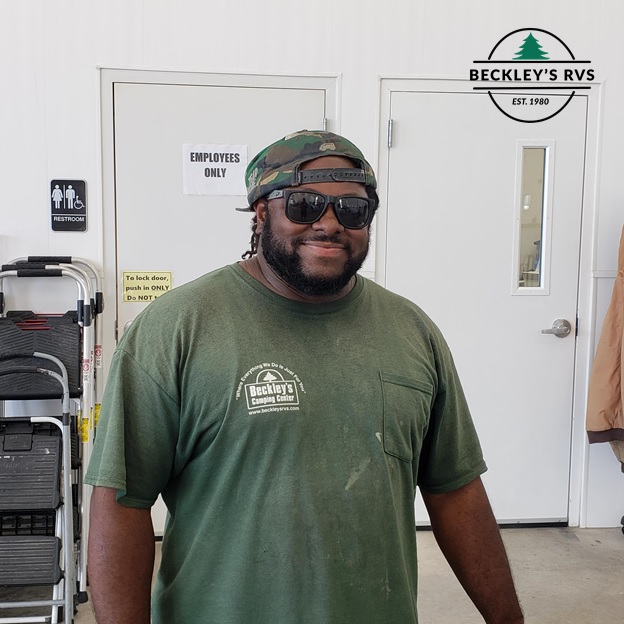 May 2020 - Marcus Kersey
Always smiling. Always at work - missed only 1 day in 3 years!!! Always doing his best. Thanks for your fun spirit and hard work you put in each day.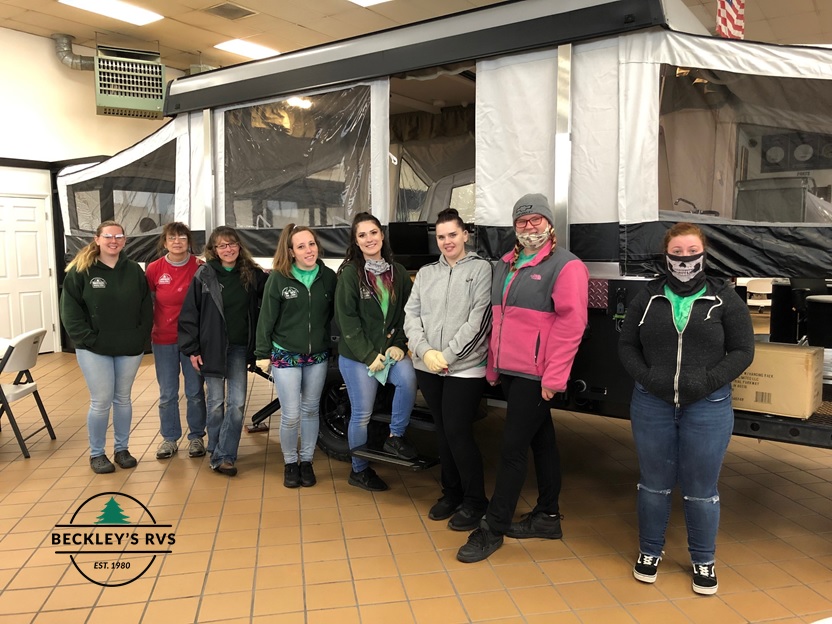 April 2020 - Interior Detail Crew
These ladies, with all the new COVID-19 procedures we have in place, they have been hustling to allow our family, and yours, conduct business in a safe environment. Thank-you!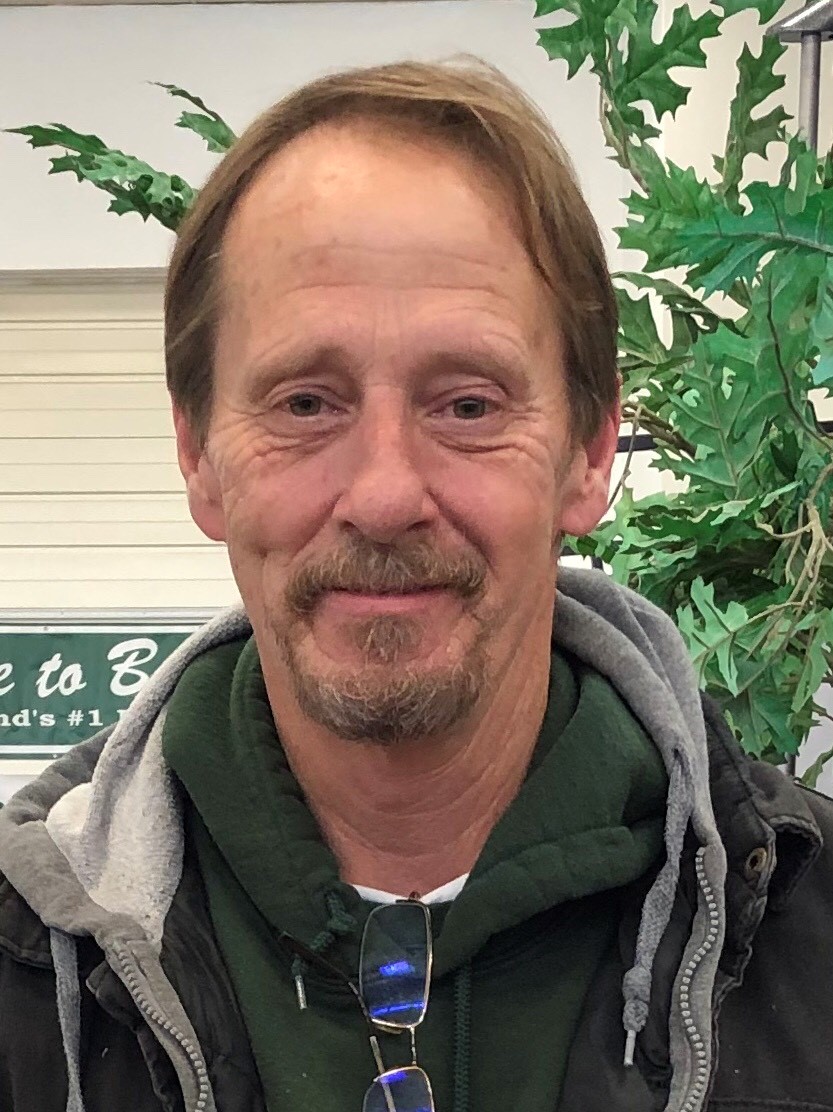 March 2020 - Matt Sorrells
Matt has been with Beckley's since April 2019 and handles all of the general maintenance around the dealership, keeping everything in working order. Great work, Matt!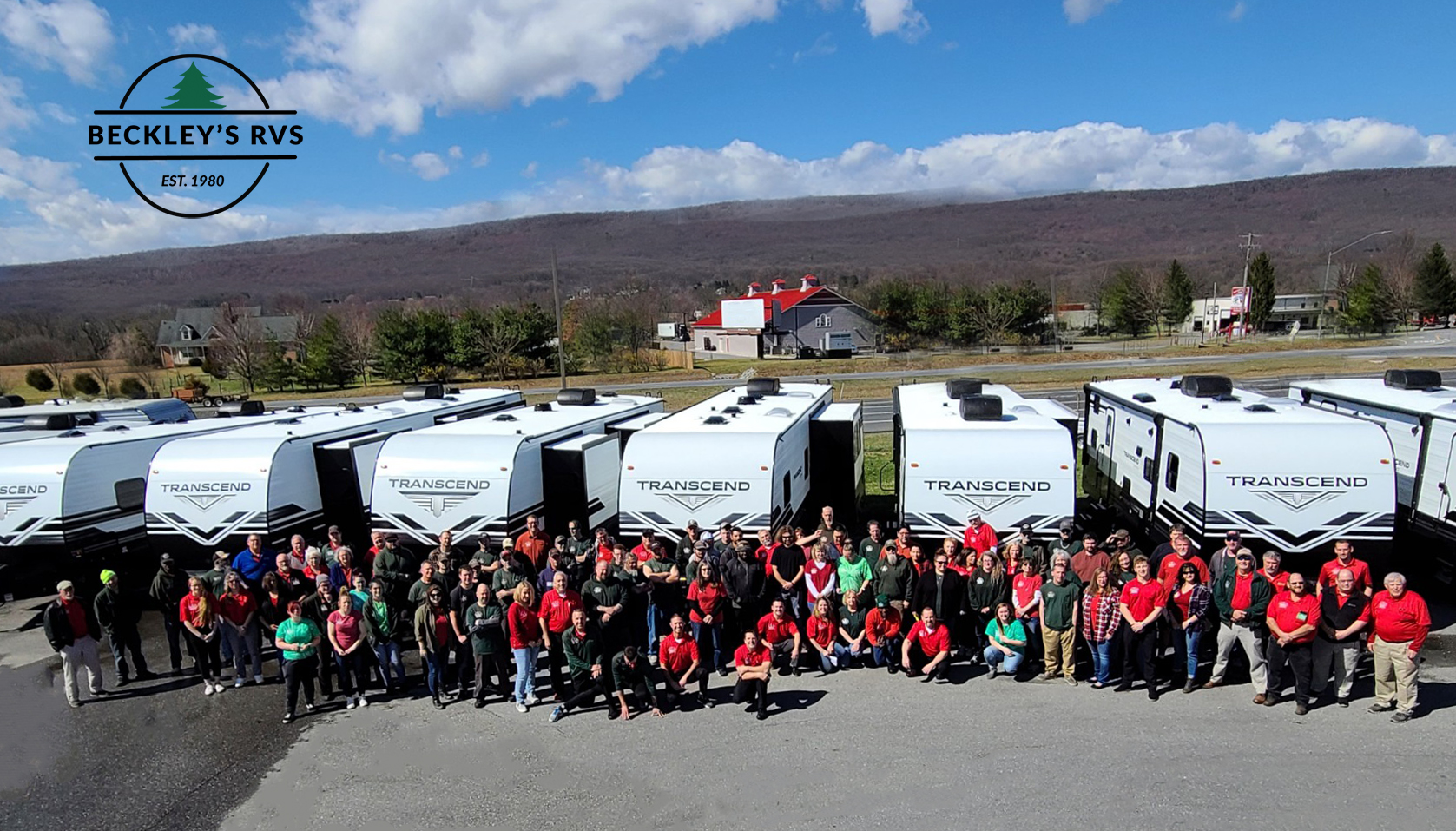 February 2020 - EVERYONE!
#TeamWorkMakesTheDreamWork!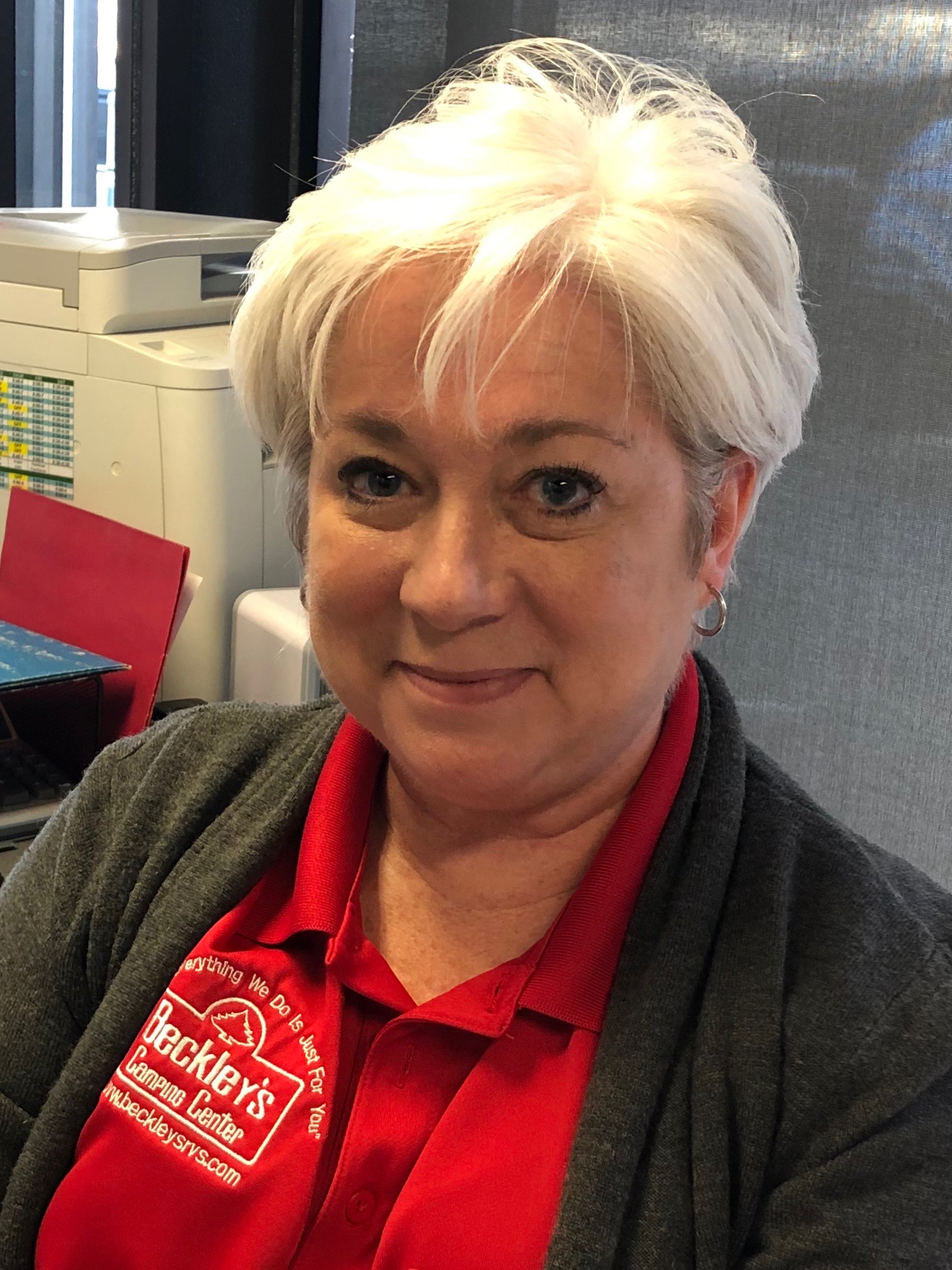 January 2020 - Katie
Katie is our receptionist. She has only been with us for a few months but has already proven herself to be a valuable asset to the company. Great work, Katie!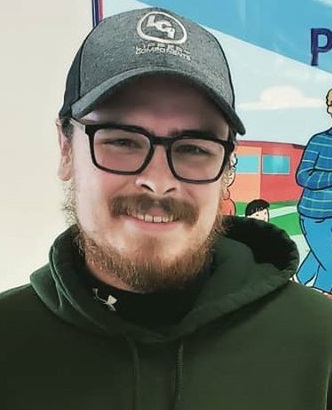 2019 Employee of the Year - Bobby Stanley
Bobby has been with Beckley's since 2011. He started out in our detail department, then worked his way up to our PDI shop where he was a technician for a while. Eventually, he transitioned into our service department as a technician and is now in training with John Lewis to take John's place as shop foreman when John retires. He is driven, has a great work ethic, and is a real asset to the Beckley's team. Thanks for the great work, Bobby!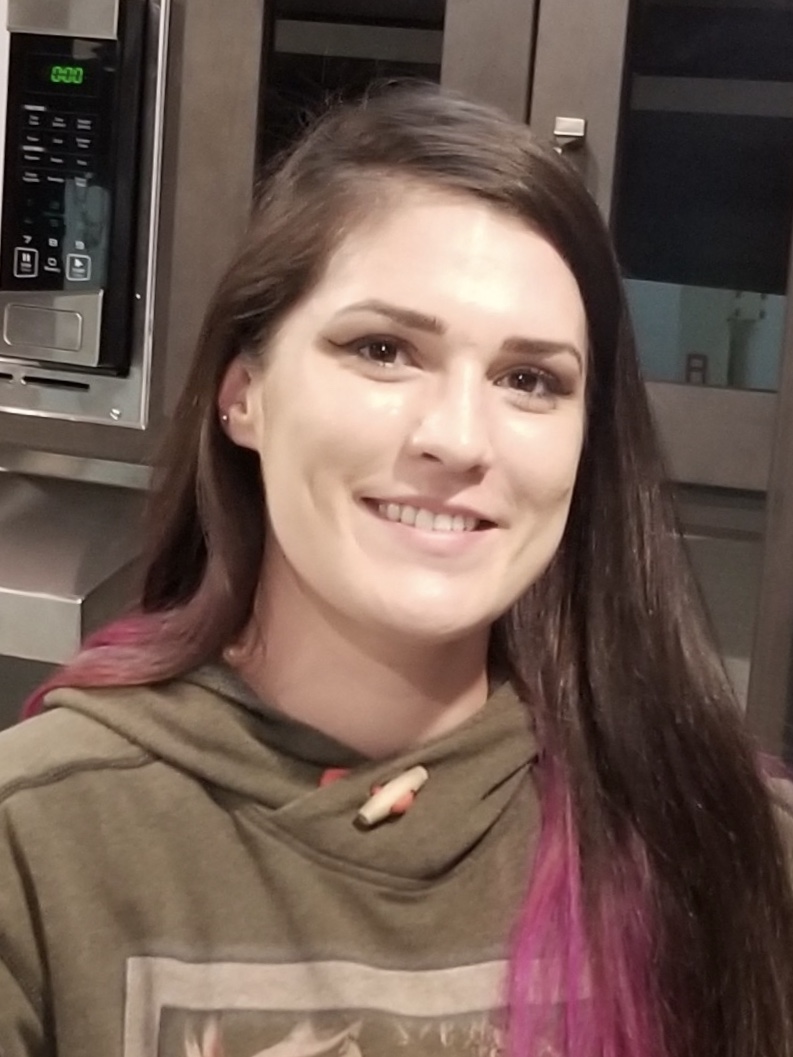 December 2019 - Cheyanne
Cheyanne works in our detail department and has been with Beckley's since April 2018. Great work, Cheyanne!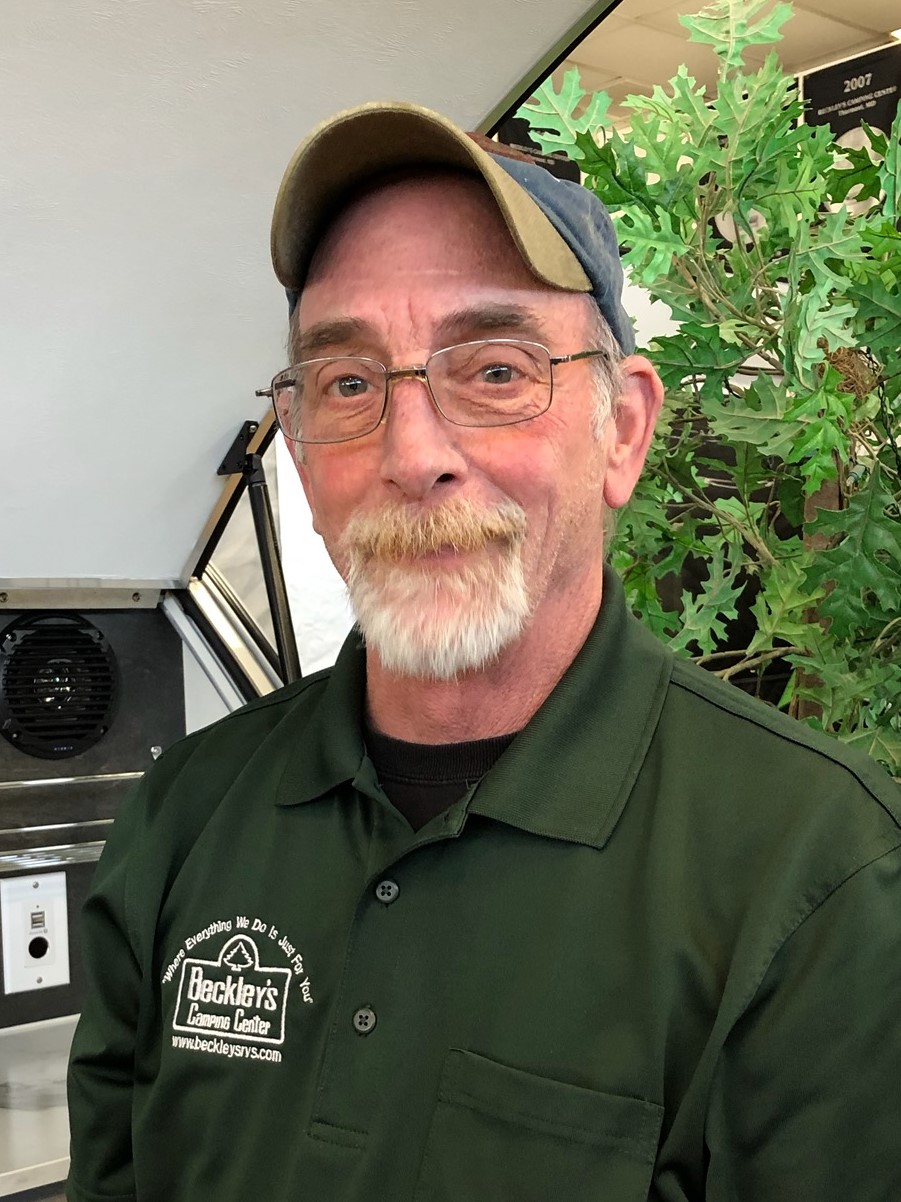 November 2019 - Rick
Rick is one of the friendly, knowledgeable associates in our parts department and has been with Beckley's since August 2016. Thanks for the hard work!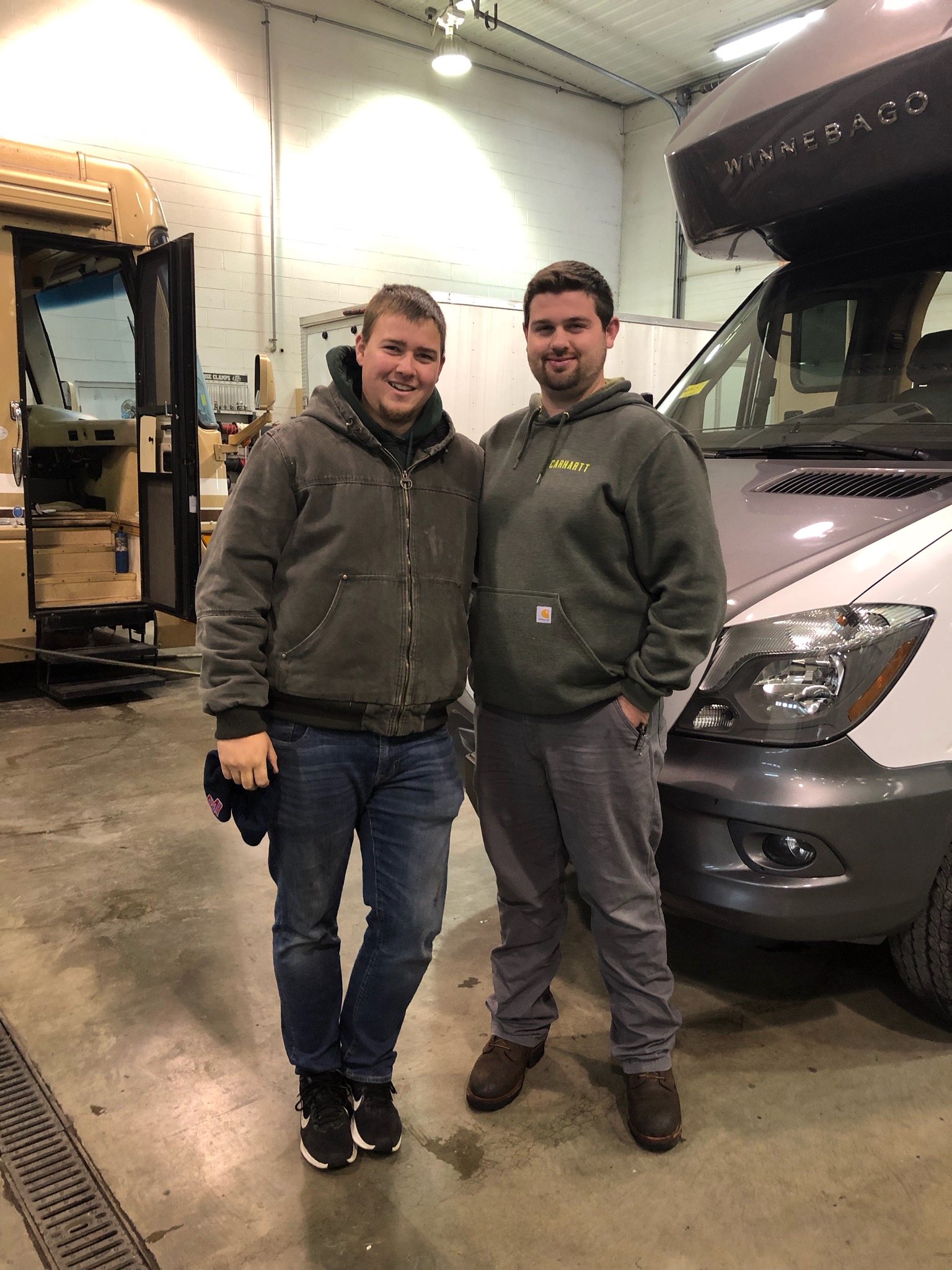 October 2019 - Alex & Jacob
Alex and Jacob are two of our PDI techs who have been working hard to winterize every RV on our lot. They have managed to winterize over 500 RVs within the last couple of weeks, coming in early, staying late, and doing it with smiles on their faces. Thanks for the hard work!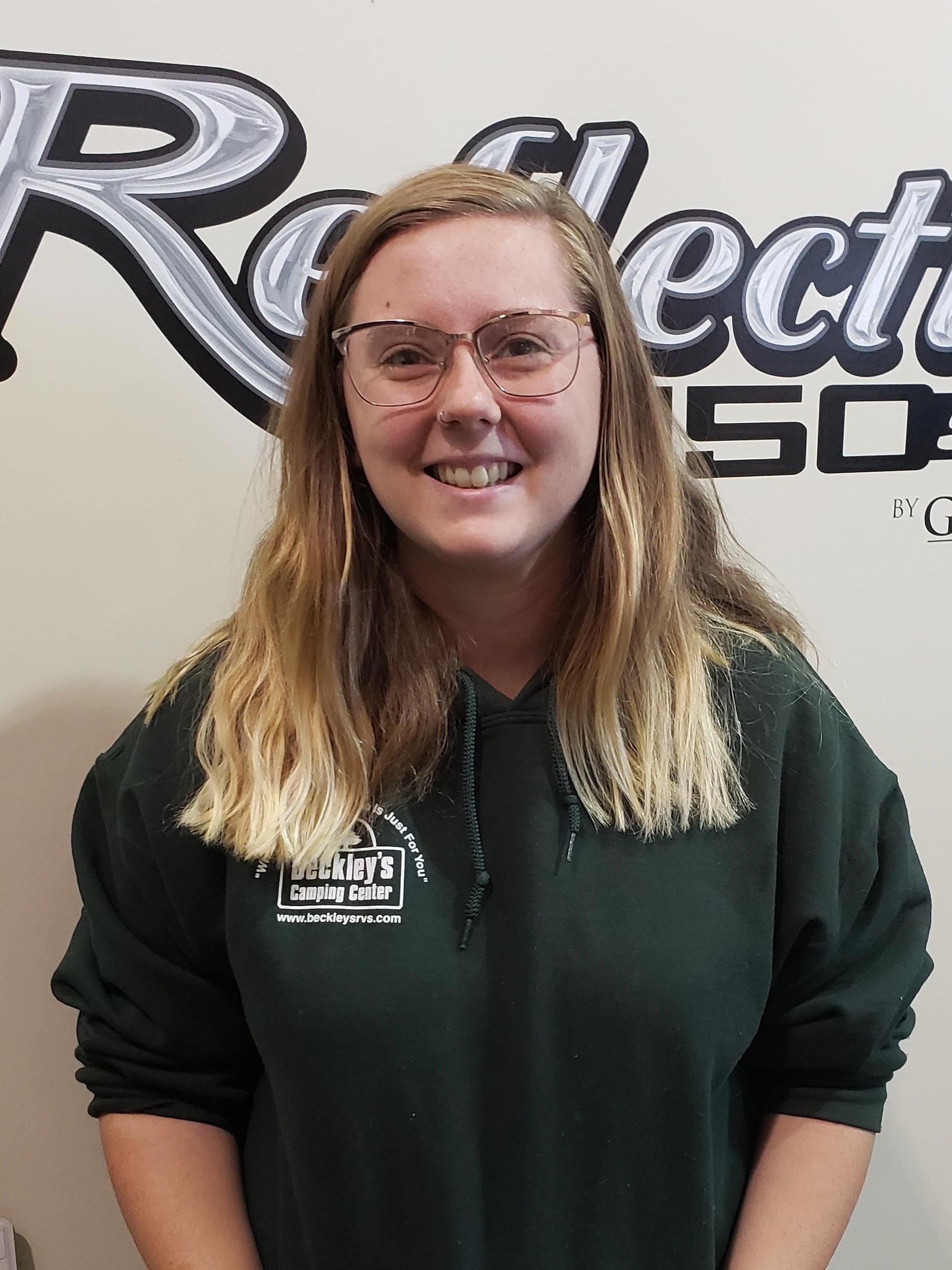 September 2019 - Casey
Casey works in our service center and has been with Beckley's since September 2018. Great work, Casey!
August 2019 - Pam
Pam works in the warranty section of our service center and has been with Beckley's since September 2018. Great work, Pam!
-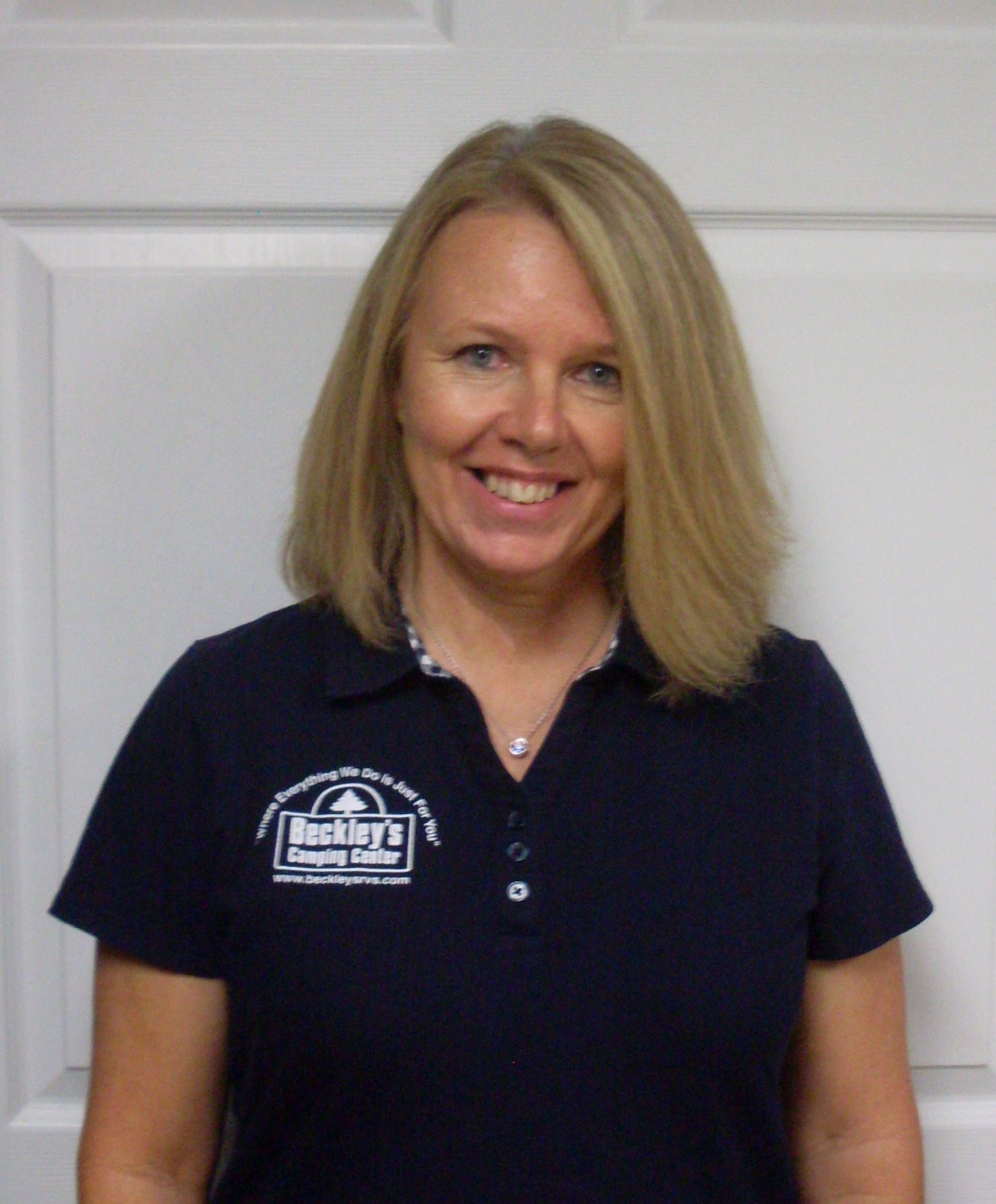 May 2019 - Misty
Misty is a Service Coordinator at our main service center and has been with Beckley's since 2015. Great work, Misty!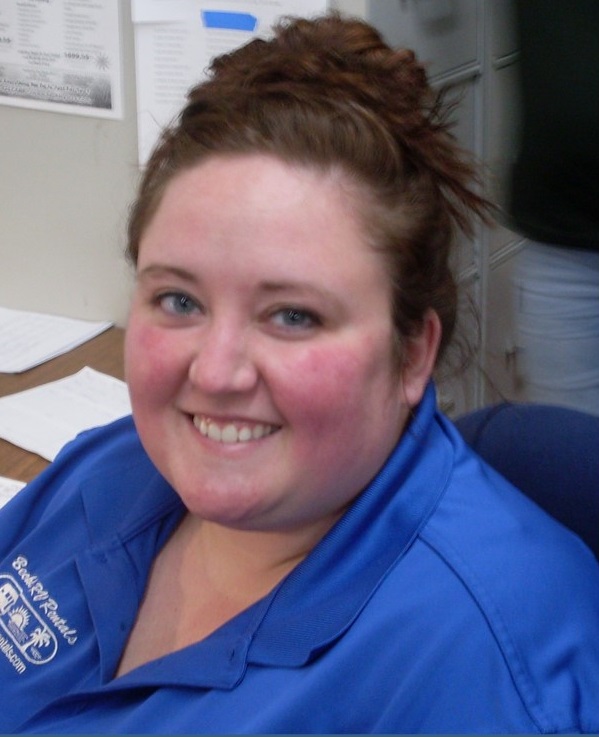 April 2019 - Ashley
Ashley is our Service Coordinator at our rentals location and has been with Beckley's since 2008. Great work, Ashley!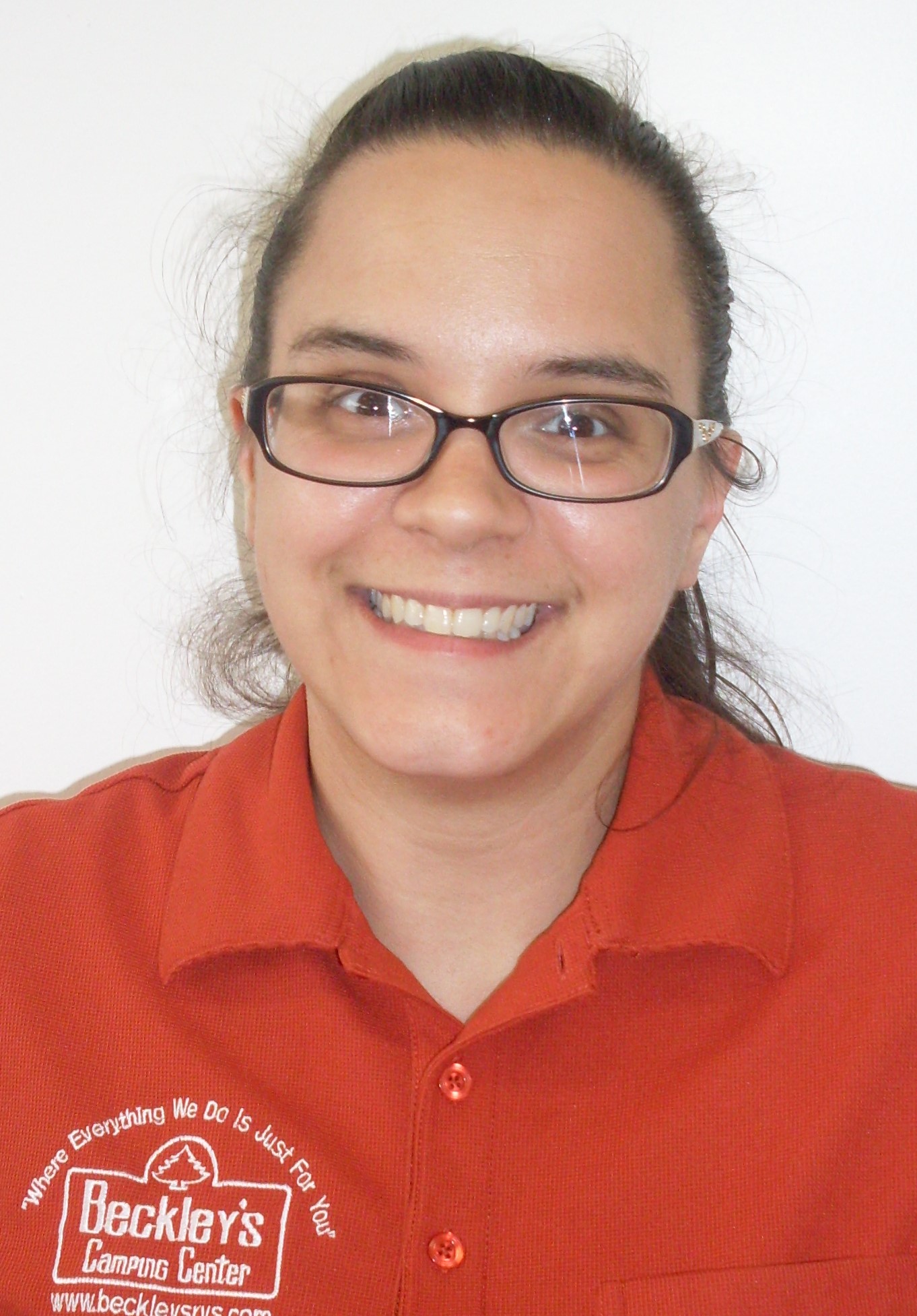 March 2019 - Jessica
Jessica is one of our friendly and helpful customer service associates in our parts and accessories store. She has been with Beckley's since 2018. Great work, Jessica!
February 2019 - Justin
Justin is our PDI Lot Porter and has been with Beckley's since July 2015. He just recently moved into this position and has been impressing his managers with his work ethic. Great work, Justin!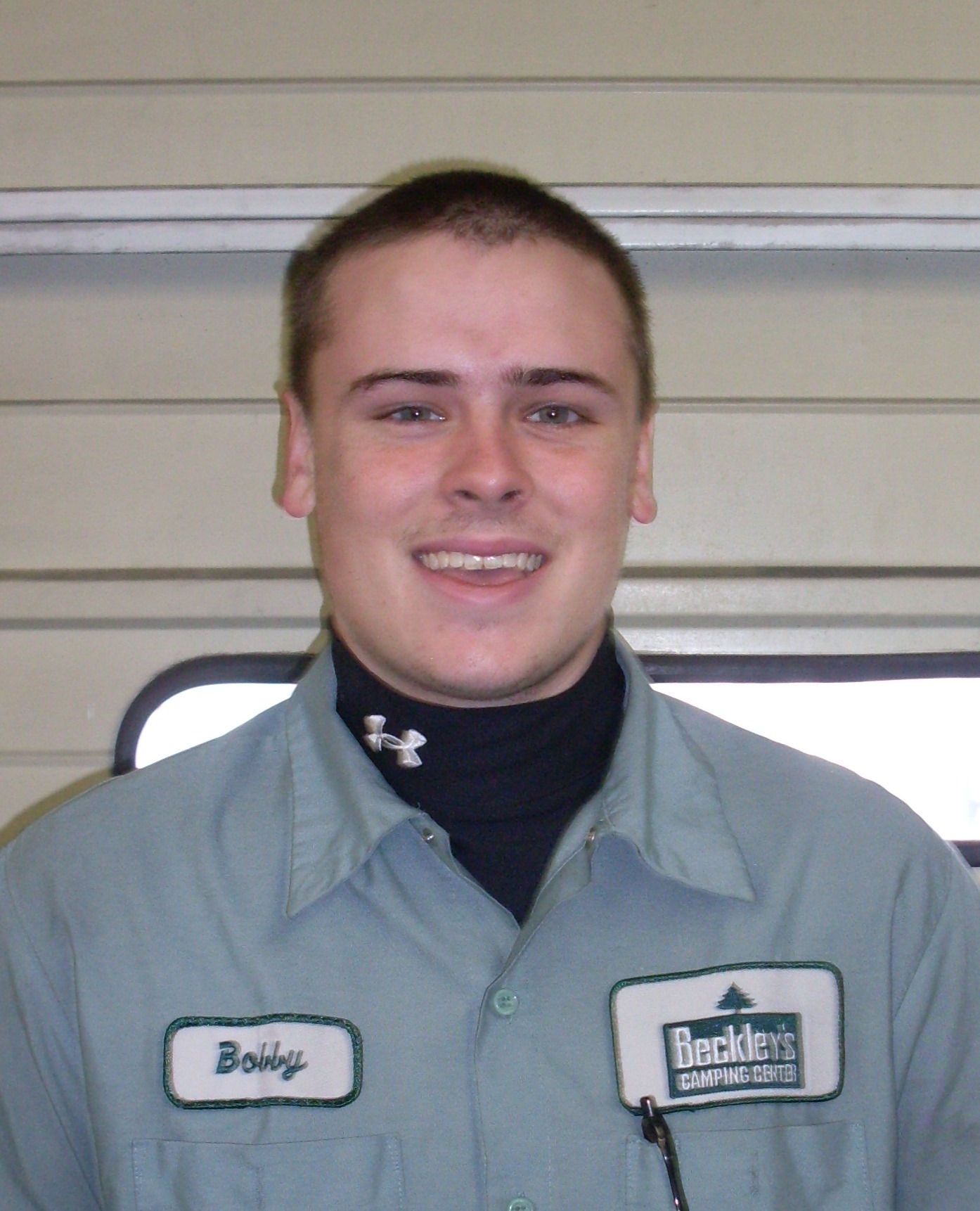 January 2019 - Bobby
Bobby is one of our RV Service Technicians and has been with Beckley's since June 2011. Great work, Bobby!