Insure Yourself Against Damage to Your Rental RV
MBA Insurance is Available With Your RV Rental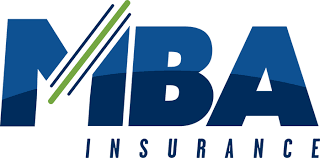 Supplemental liability insurance through MBA Insurance is available on your rented RV.  For more information, ask your Beckley's RV rental representative or visit www.mbasli.com.
Coverage & Benefits
Supplemental Liability Insurance (SLI) is excess liability insurance that is meant to protect the RV renter any any authorized driver against third party claims for bodily injury and property damage. SLI is excess coverage which means it can provide coverage beyond underlying liability limits*.


If the RV renter hits someone, they may be liable for any damage exceeding the limits provided on the policy. If they significantly injure someone, the coverage provided may not be enough. In states like CA, PA and NJ, the minimum limits are $15,000 bodily injury per person/$30,000 bodily injury per accident. If the renter injures someone in an accident, they may be liable for any amount over $15,000.


For $14.95/day, RV renters can purchase SLi which increases the liability limits provided on the underlying policy up to $1million** in bodily injury and up to $50,000 in property damage liability.
---
*For trailers, SLI coverage is excess to the liability coverage provided from the tow vehicle/personal auto policy. SLI is purchased in addition to the liability coverage provided from the renter's policy, not in lieu of this coverage being provided.

**Internal limits apply: $200,000 per person Bodily Injury limit per Accident, which is included in the Aggregate limit and reduced by any other valid and collectible insurance.
---